The Kaustinen Folk Arts Centre is an internationally known destination for learning, exhibition and performance that embodies the stories and traditions of Finnish folk culture. At the core of the centre is a concert hall and exhibition area, but the building also houses rooms for educational and research activities as well as the premises for the Kaustinen Folk Music Festival organisation. The project is based on LMA's winning entry to a domestic open competition held in 1990.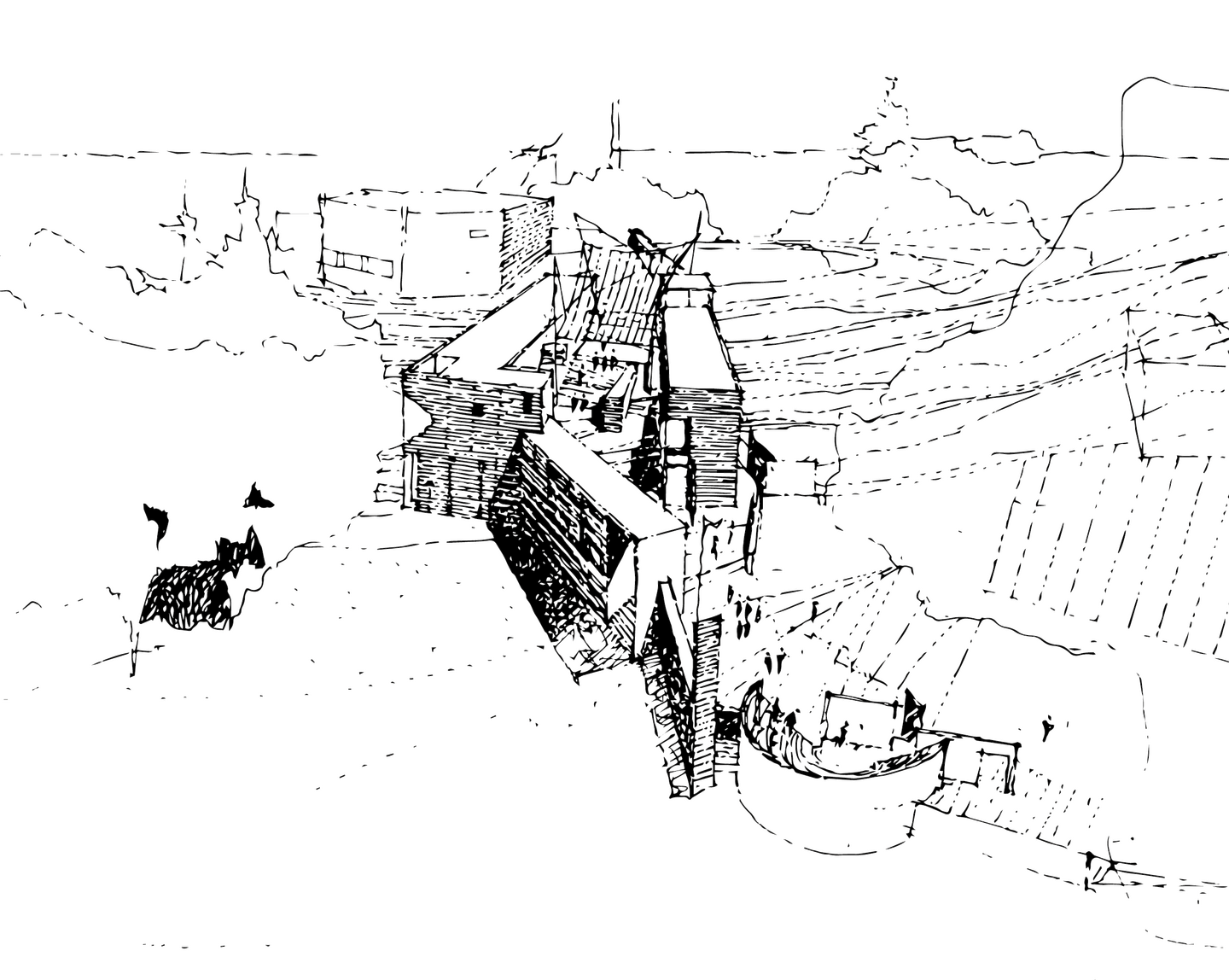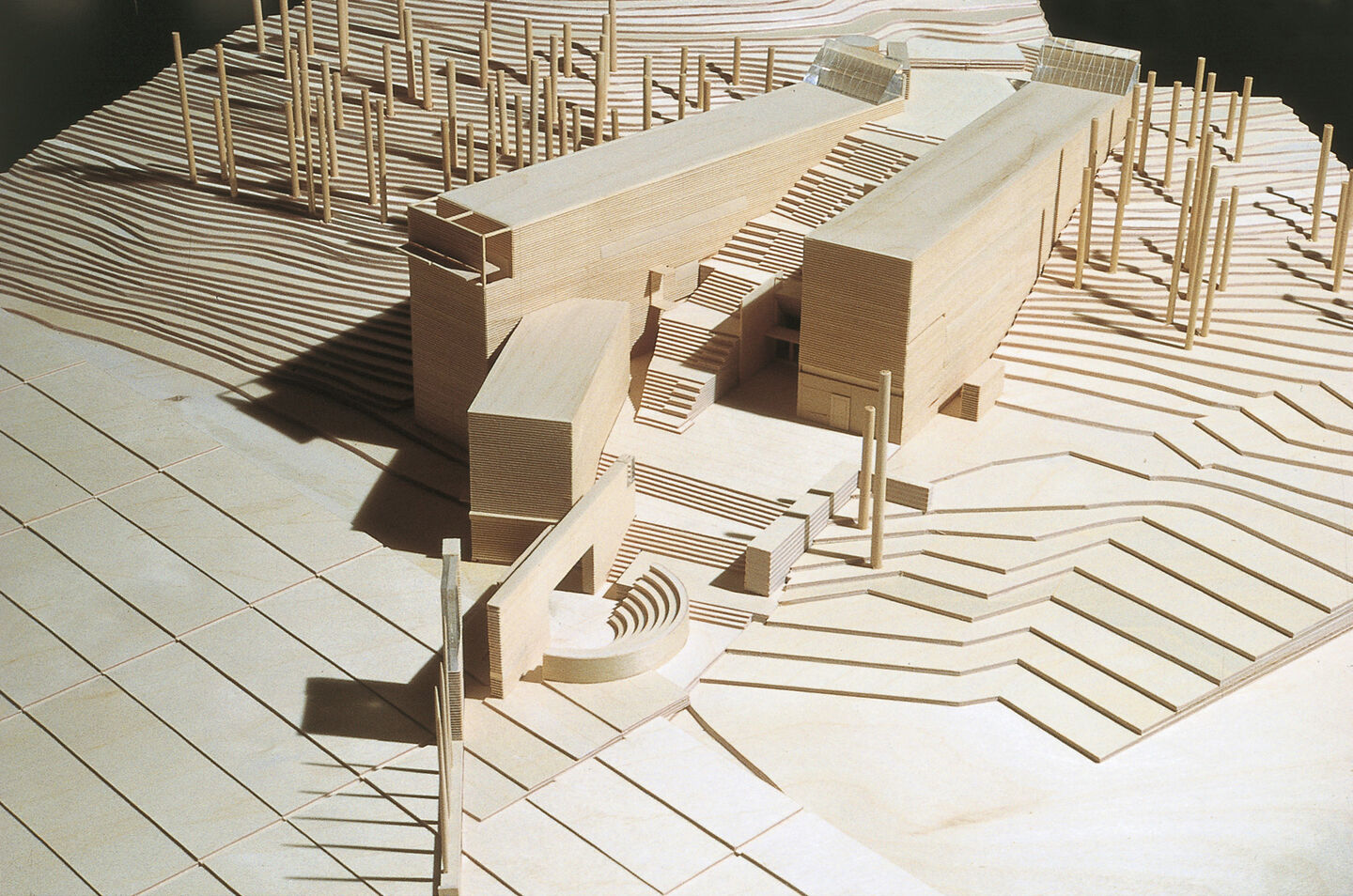 Choosing this site for the centre has offered the opportunity for an exceptional design solution: the building's central functions, the concert hall for 400 people as well as part of the foyer and the exhibition space, are embedded in the rock. This solution adds a strong experiential atmosphere to the space. The walls and the ceiling are be pure rock surface, whilst a light wooden ceiling is suspended from the rock for acoustical and technical purposes.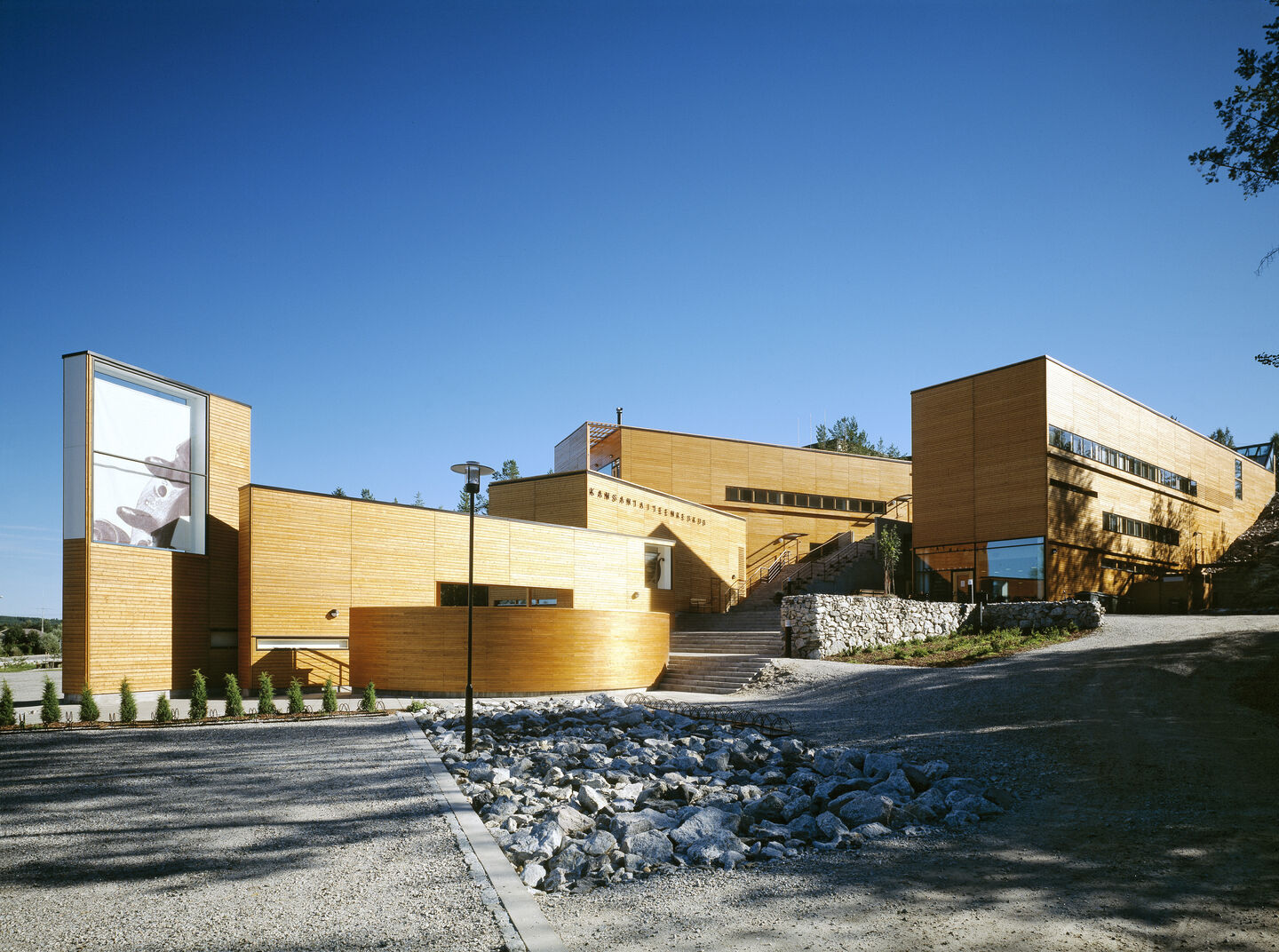 18,800 m² of music and exhibition facilities
The music hall is used for teaching, and also serves as the venue for national and international conferences. The exhibition facilities serve the Museum of Traditional Instruments and other folk art organisations presenting handicrafts or architecture. In addition, the centre houses the extensive folk music instrument collection of Professor Erkki Ala-Könni.
Project Details
Location:

Kaustinen, Finland

Year:

1997

Total area:

18,800 m²

Programme:

Concert hall, exhibition areas, education and research facilities