The site consists of two 4-storey blocks of flats and four 1-2-storey small-floor terraced houses with outdoor storage, 18 covered parking spaces and a yard area. The solutions are based on communality, individuality and internationality. All apartments are located in a tight garden area and the entrances to the apartments are taken from the courtyard. The residential blocks are equally spaced around the yard which is ideally left as free space for common arrivals.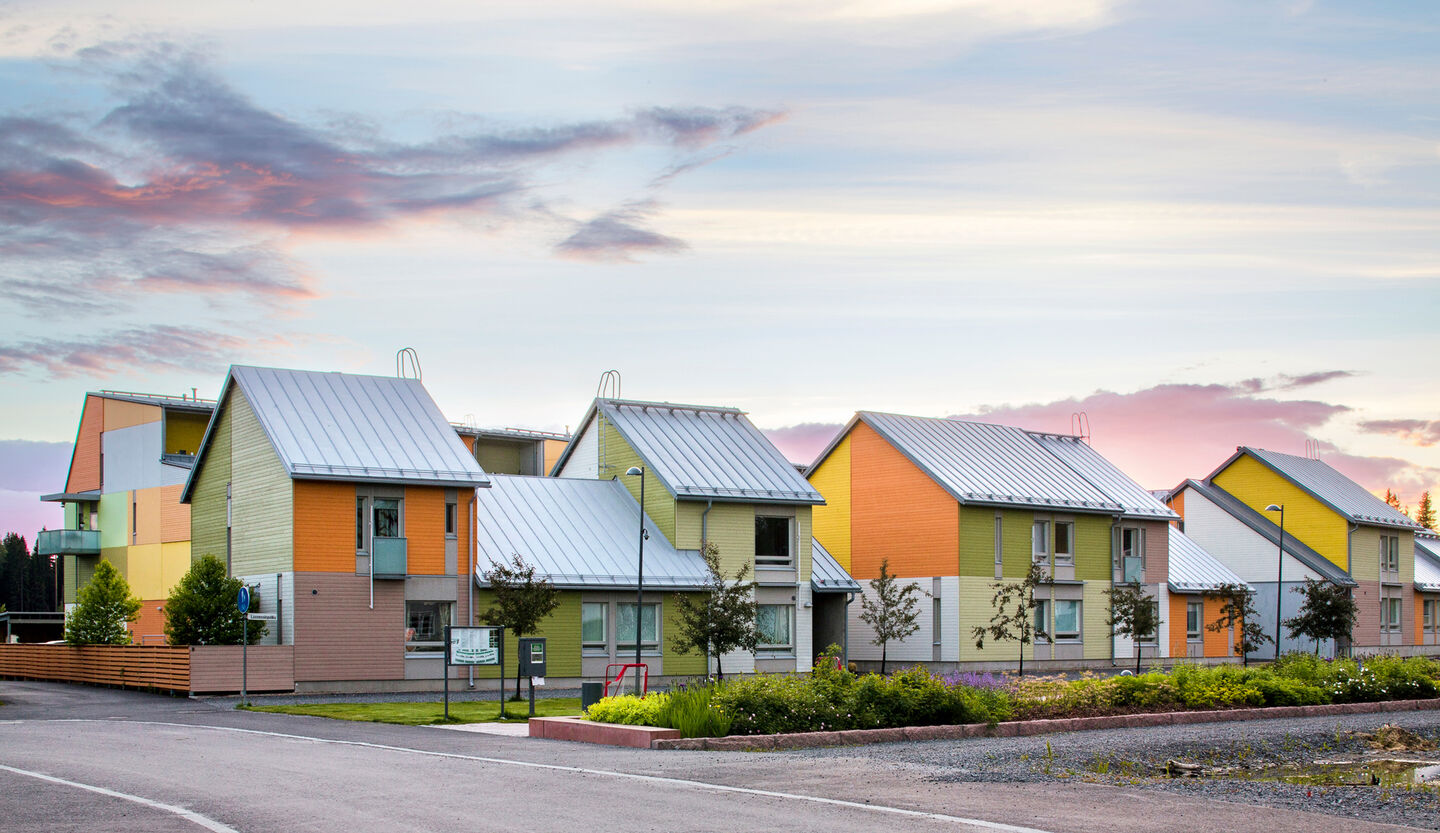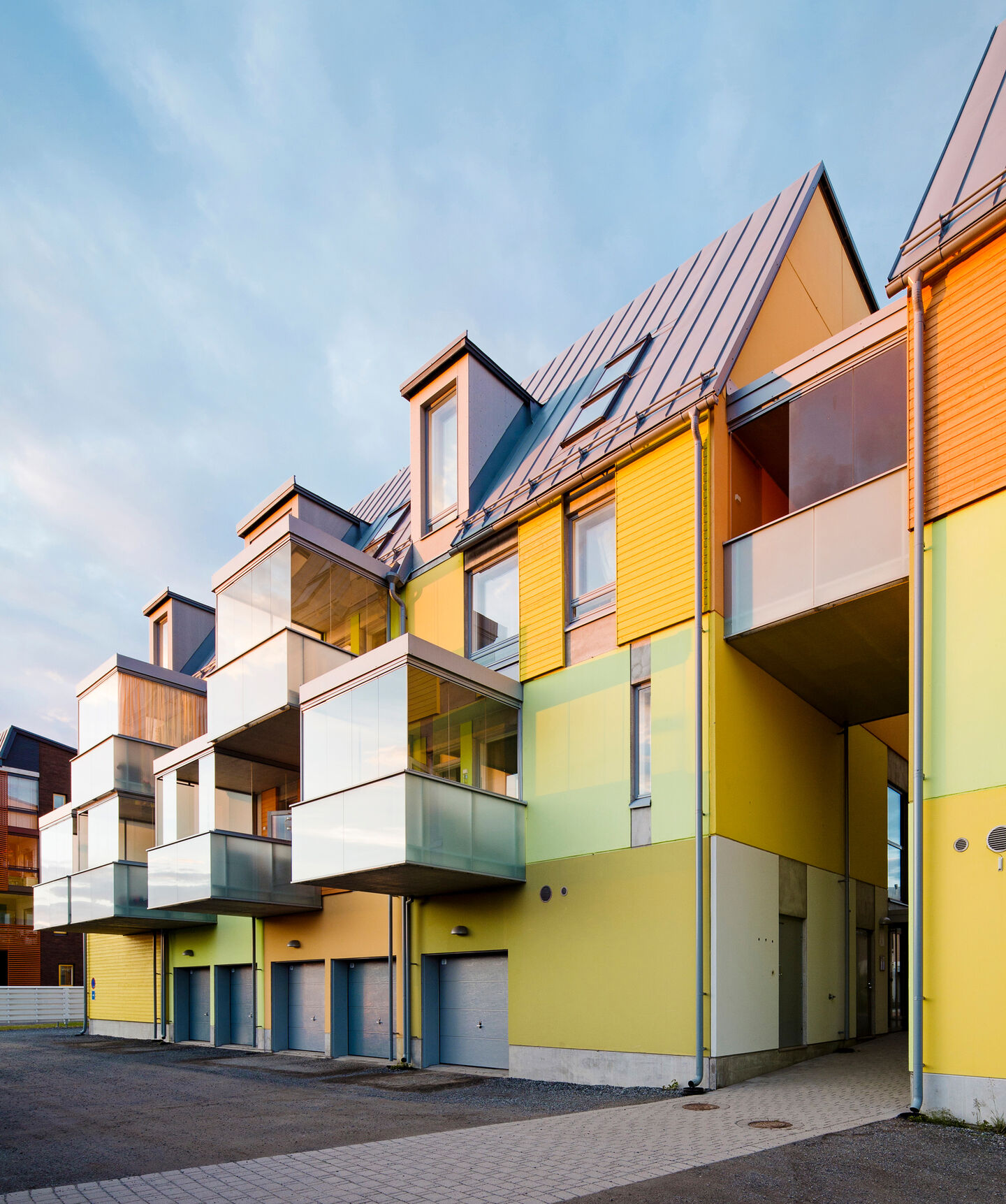 Each home is distinguished from its neighbour with what seems like a random varying facade, each building is unique in its facade materials and character.
The general image of the area is based on each of the homes having a uniqueness - but keeping a uniformity across the site. It is possible to develop the character of the apartments individually by opening or closing the spaces up.

The ratio of dwellings to urban space is more open than traditional Finnish housing. The buildings are bordered directly into the street. But enclosed from the street are gardens for the residents to take care of.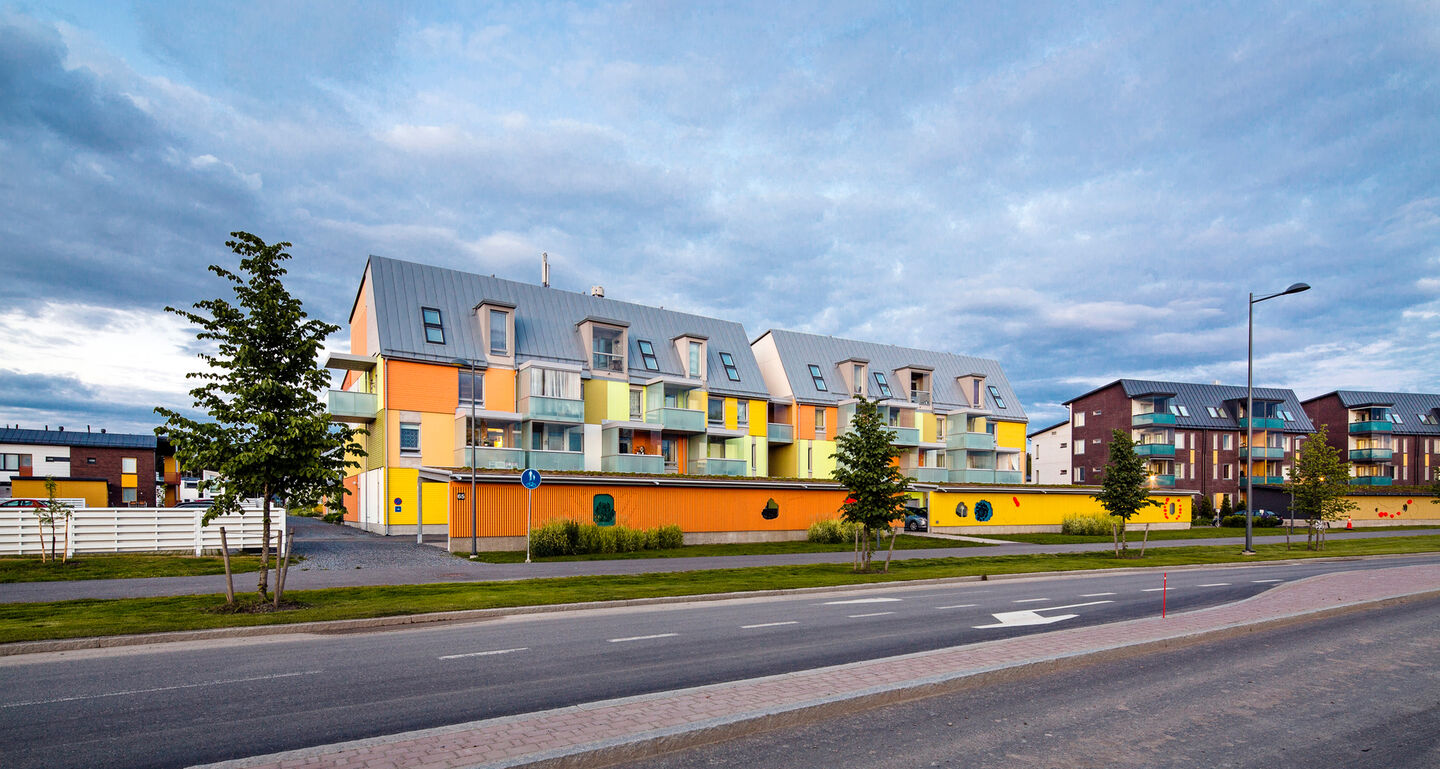 Project Details
Location:

Tampere, Finland

Year:

2012

Total area:

4400m2

Programme:

Residential, 58 homes
01

Full Profile

The site consists of two 4-storey blocks of flats and four 1-2-storey small-floor terraced houses with outdoor storage, 18 covered parking spaces and a yard area. The solutions are based on communality, individuality and internationality. All apartments are located in a tight garden area and the entrances to the apartments are taken from the courtyard. The residential blocks are equally spaced around the yard. The common courtyard is ideally left free space for common arrivals.

The look of all the buildings is similar, the high crowned ceiling joins the blocks into a single, comprehensible whole.

The general image of the area is based on each of the homes having a uniqueness - but keeping a uniformity across the site. The facade of each dwelling is distinguished from its neighbors, with the appearance of an arbitrarily varying facade cladding, each building is unique in its facade materials and character. It is possible to develop the character of the apartments individually by opening or closing the spaces up.

The ratio of dwellings to urban space is more open than traditional Finnish housing. The buildings are bordered directly into the street. But enclosed from the street are gardens for the residents to take care of.

02

Credits

Photos: Kuvatoimisto Kuvio Oy