Laurentiustalo Education Centre
Laurentiustalo, Lahdelma & Mahlamäki's design for a learning centre in Lohja, Finland, puts education at the centre of public life. The proposal is an extension of the existing school building which creates a new public domain between the school, church and city library. The education centre itself is transformed from a linear block into a free-flowing learning space for children of all ages. The educational complex houses a kindergarden, elementary school and an upper-secondary school – catering for all children up to the age of 16.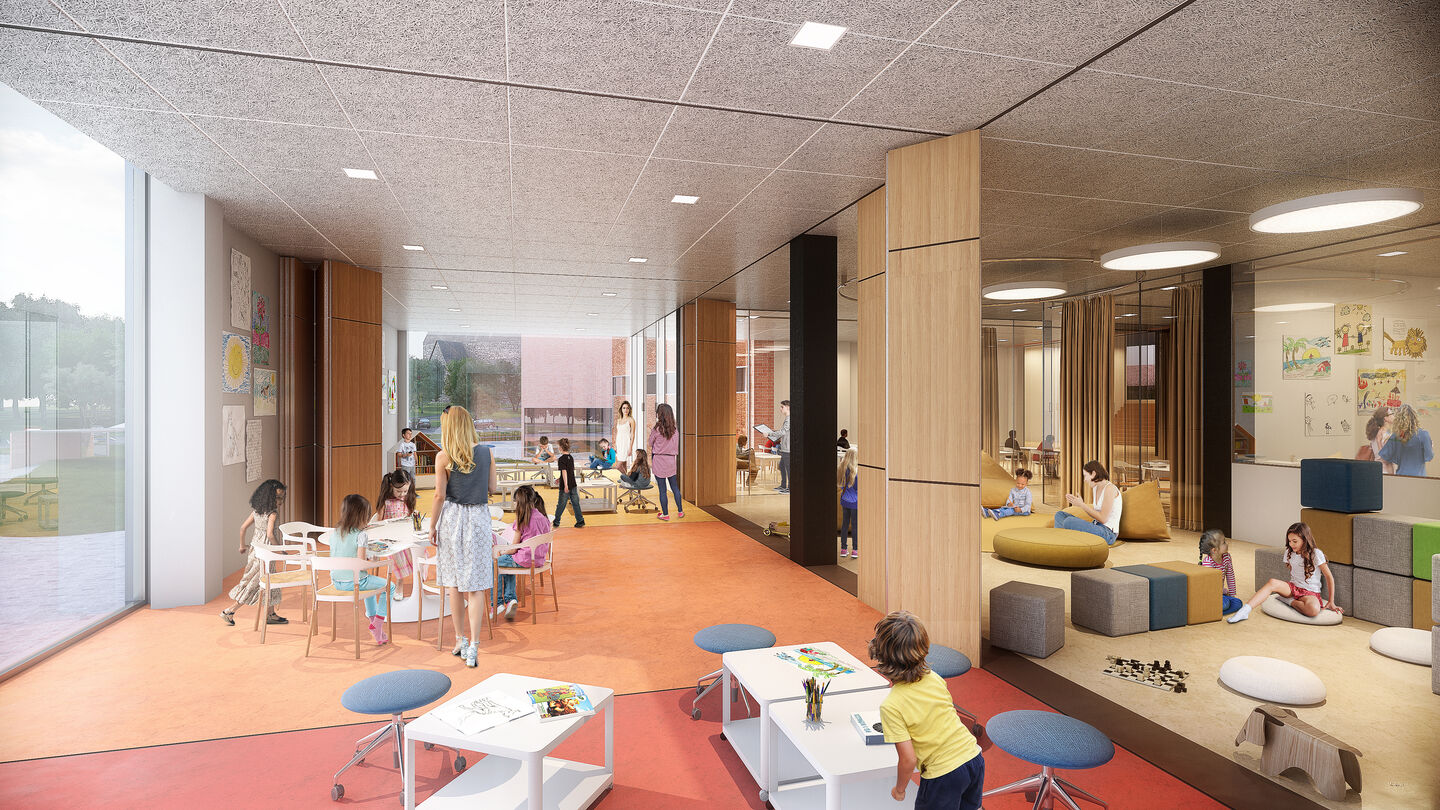 The school connects children of three different stages of learning along a central, social spine which brings learning out of the conventional classroom.
The flexibility with this environment allows groups of different sizes to learn in more social or isolated environments – catering for multiple types of learning. This is especially focused on the areas for those in the kindergarden and elementary school who often benefit from a more hands-on and interactive mode of education. A small amount of more traditionally structured classrooms provide the opportunity for more standard teaching methods.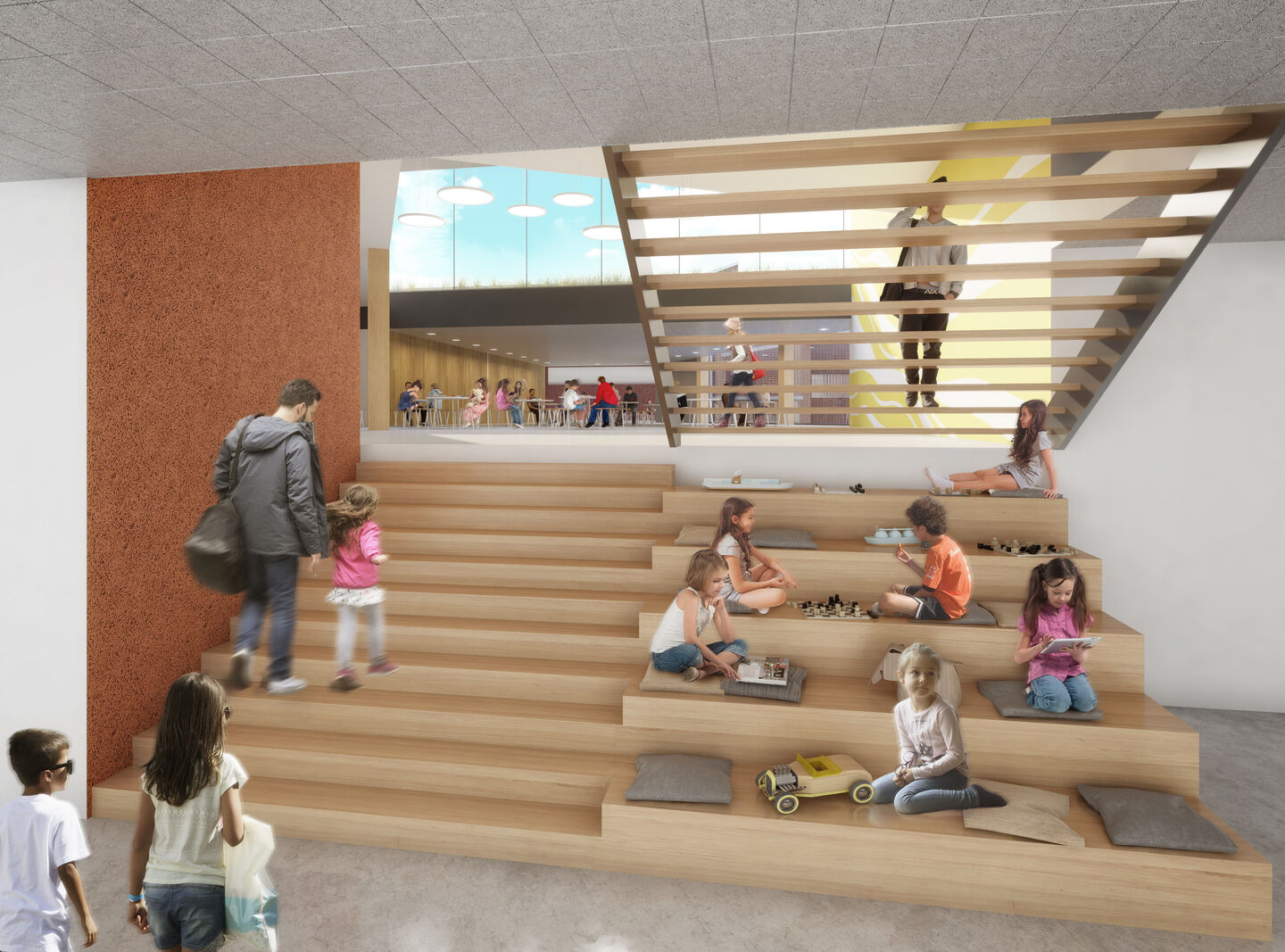 The centre also focuses on cultural and civic uses; open on weekends and evenings for public activities or extra-curricular learning for all ages.
Project Details
Location:

Lohja, Finland

Year:

2017

Programme:

Kindergarden, elementary school and upper secondary school