Built in urban and traffic-intensive locations, the building is closely linked to the adjoining shopping center building, with its facades and heights. The building mass respects the boundaries of the construction sites and the eaves line curves along the mass. The facades of the large building mass are divided into a selection of various different materials and colours.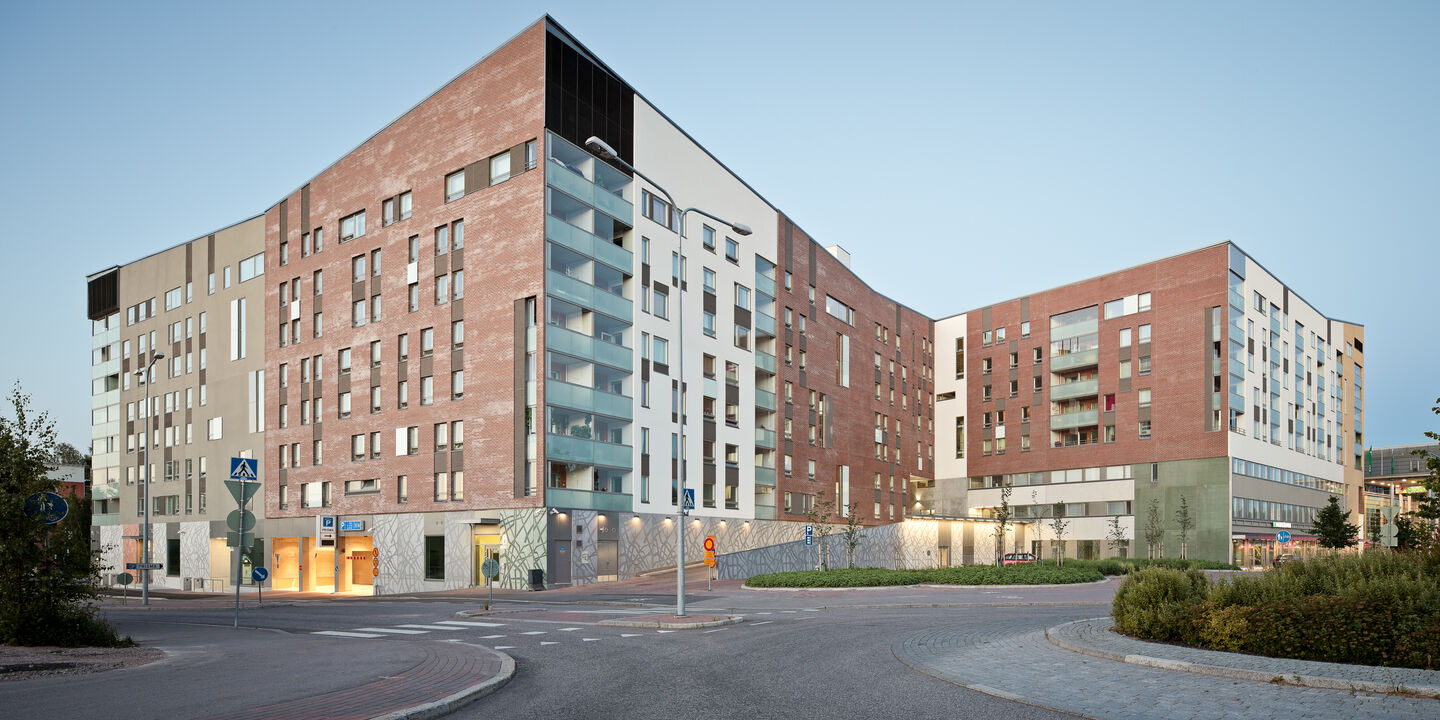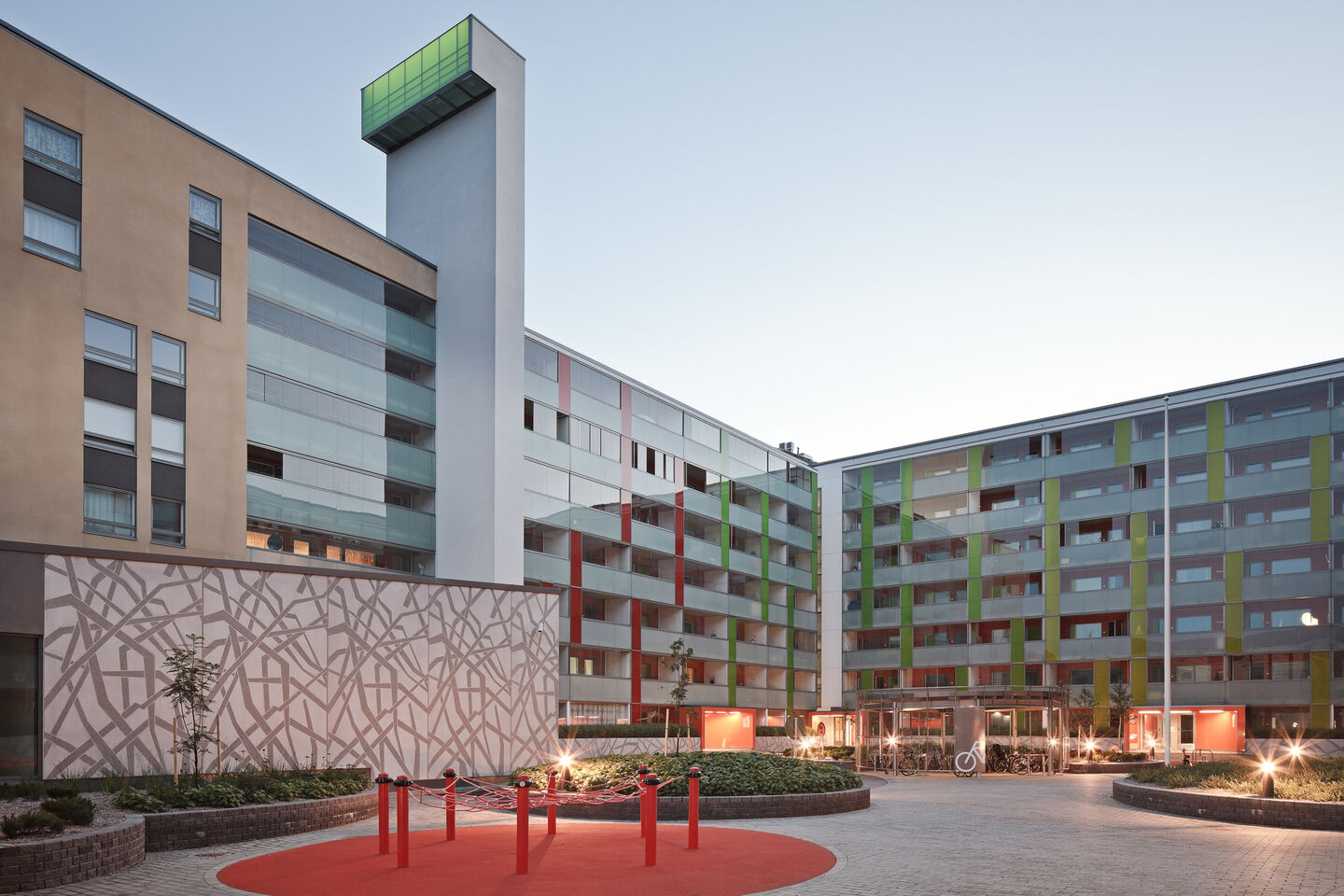 In addition to 309 dwellings, the building also houses elderly serviced apartments, medical center and business premises.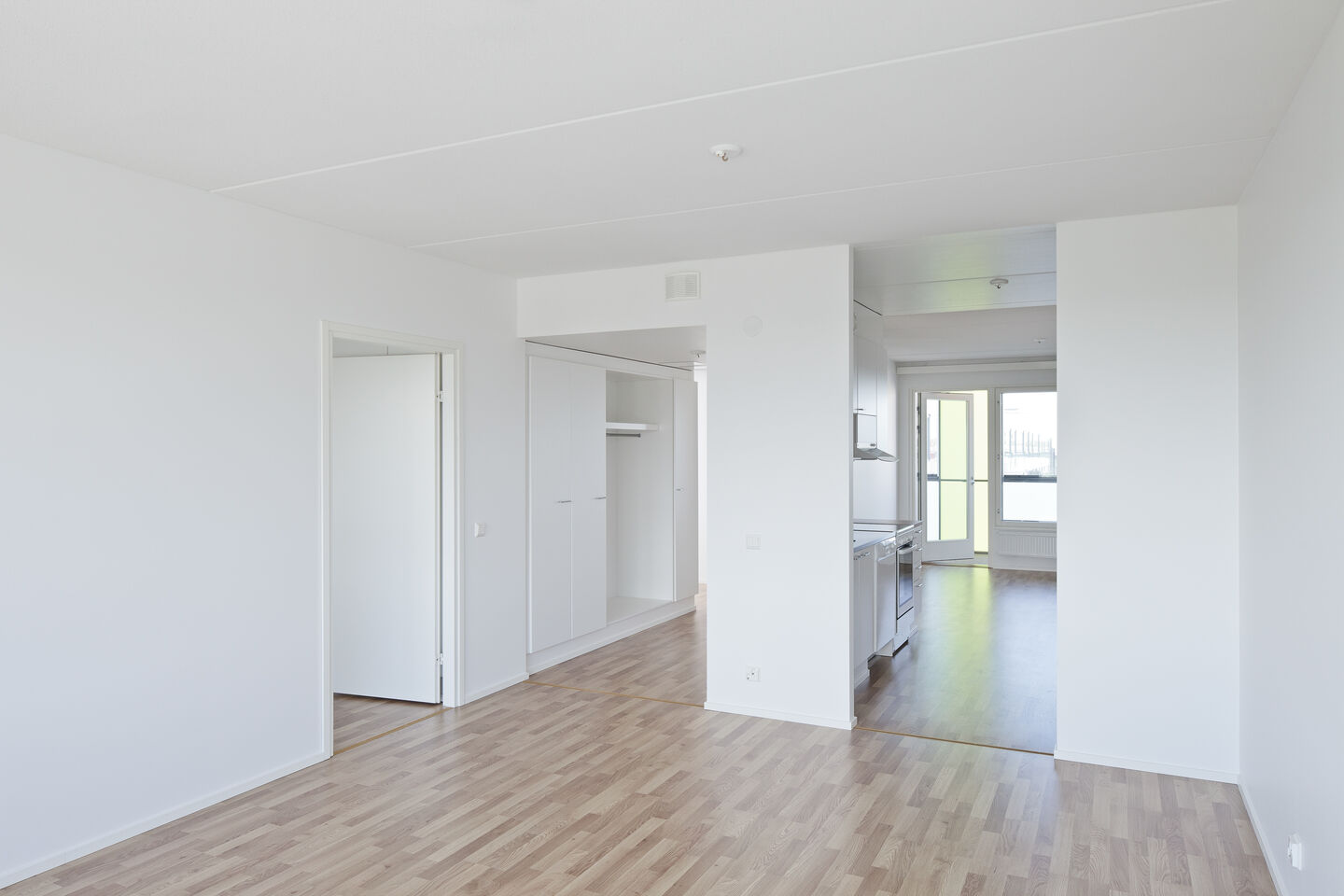 The busy transport routes which border the site created special conditions for the construction of As Oy Helsingin Vanhalinna. Housing orientation and room arrangements were carefully planned to ensure optimal living conditions and comfort. The complex comprises more than 300 dwellings and the design utilized structural repeatability in order to allow for the cohabitation of various different housing sizes.
The flats were designed with future scenarios in mind. The simple structural grid allowed the design to be undertaken in a way that would allow this wide variation in living environments to be changed over time, depending on the needs of the tenants and the landlords. Thus the building becomes more resilient and better value for the owners.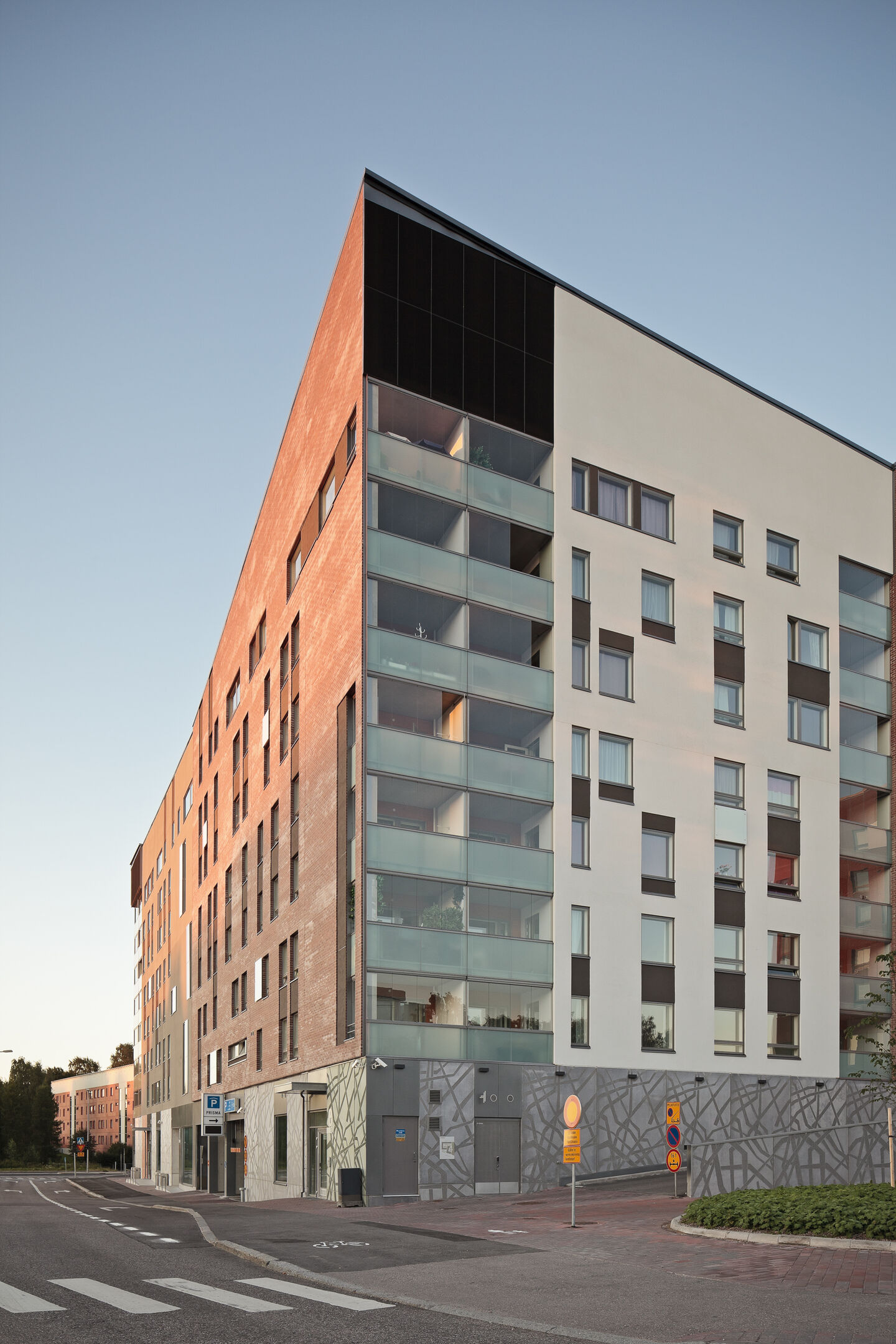 Project Details
Location:

Helsinki, Finland

Year:

2012

Total area:

42,000 m²

Programme:

Residential, 309 apartments, elderly care apartments, medical centre, business premises
01

Full Profile

The richer detailing has been centered close to the ground level, accessible to the viewer. The bottom floor of the front fence is enriched with graphical concrete and the amount of glass has been increased within the limits allowed.

In addition to 309 dwellings, the building also houses elderly serviced apartments, medical center and business premises. Underground there is a two-storey, 200-seater parking garage connected to the neighboring hypermarket garage. Within the courtyard created by the building mass is a yard designed in partnership with landscape designers.

The busy transport routes which border the site created special conditions for the construction of As Oy Helsingin Vanhalinna. Housing orientation and room arrangements were carefully planned to ensure optimal living conditions and comfort. The complex comprises more than 300 dwellings and the design utilized structural repeatability in order to allow for the cohabitation of various different housing sizes.

The flats were designed with future scenarios in mind. The simple structural grid allowed the design to be undertaken in a way that would allow this wide variation in living environments to be changed over time, depending on the needs of the tenants and the landlords. Thus the building becomes more resilient and better value for the owners.

02

Credits

Photos: Kuvatoimisto Kuvio Oy