Mountain Man, Aalto University
Otaniemi, the home of Aalto University in Helsinki, is a significant centre for research and development and a vibrant mix of university, research and commercial activities. Alvar Aalto's campus vision has transformed through times into Aalto City, an urban small town among parks, having brick as material and the minimalistic but, when necessary, dramatic architecture and urban park landscape with a face of a classic university campus. New buildings complement the old but also bring about new, entirely modern features.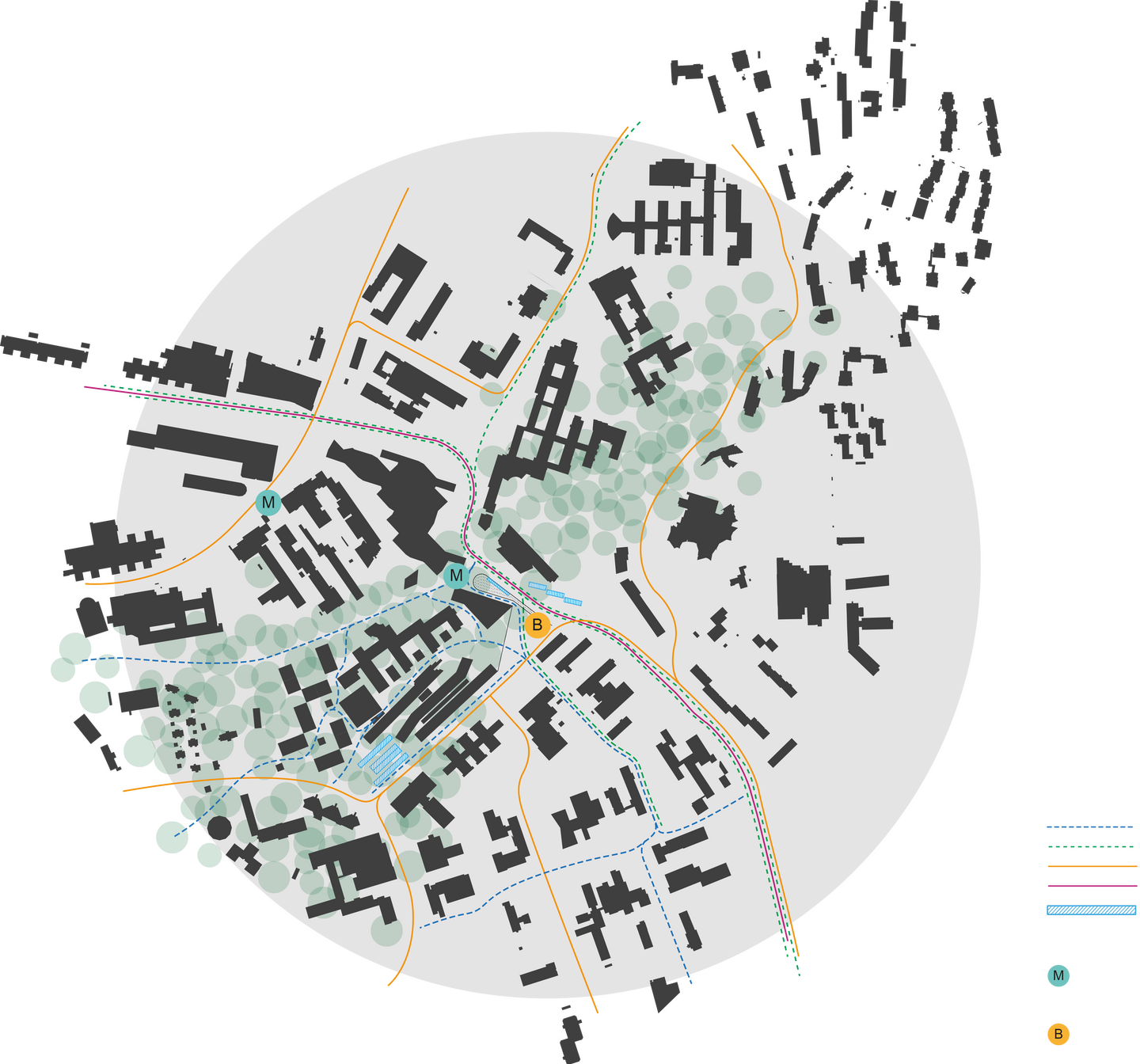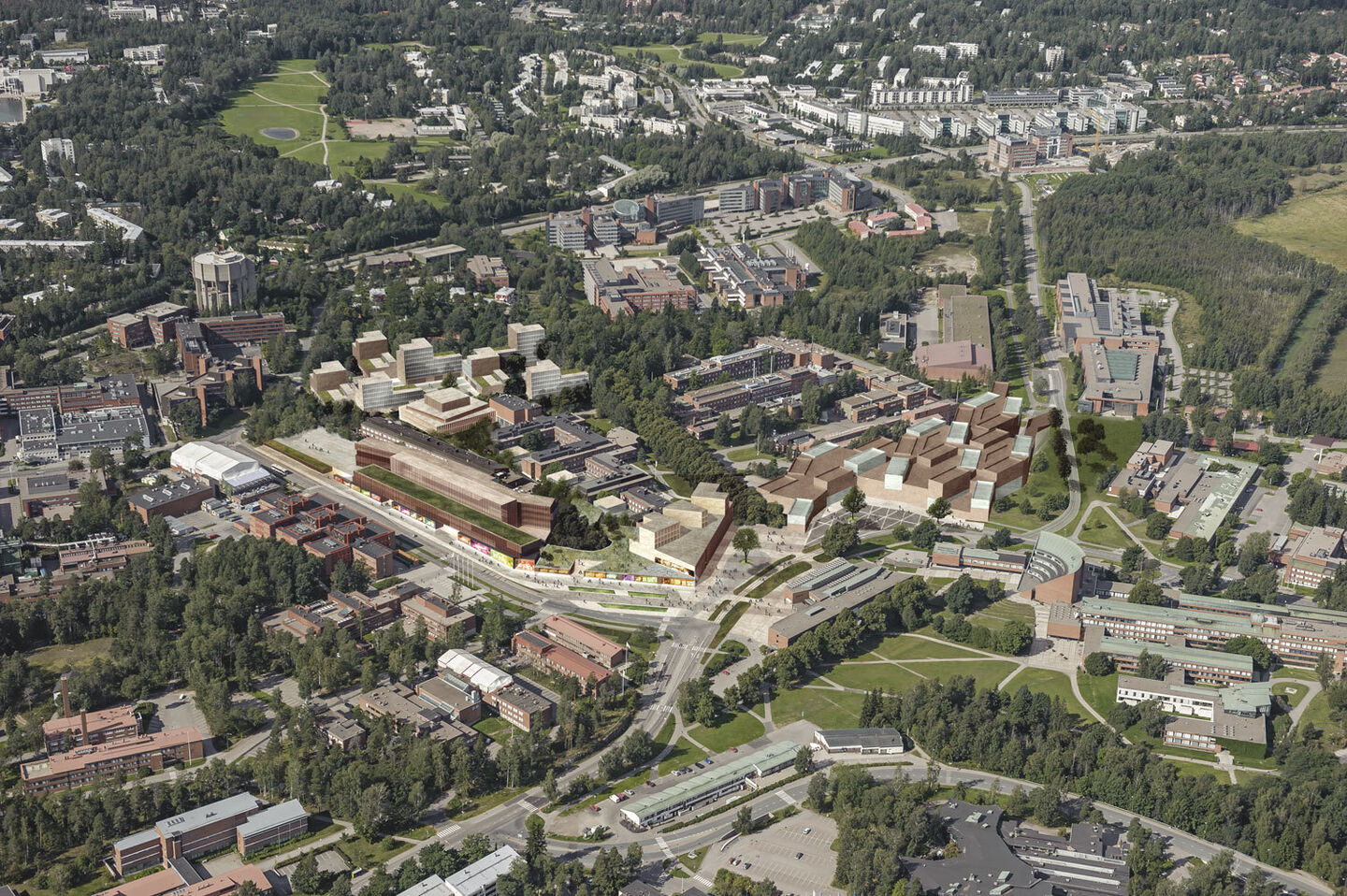 Each building within Mountain Man represents its own self uniquely and, from its own characteristics, becomes consistently a part of the whole."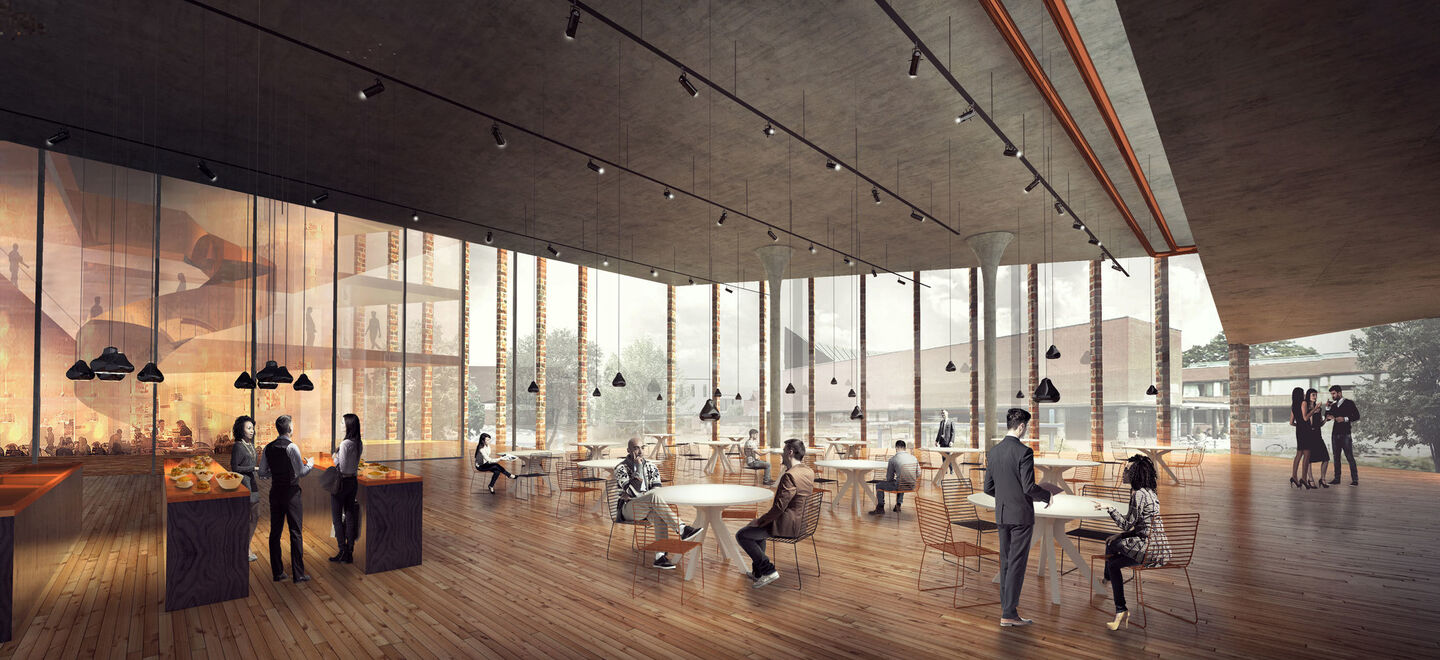 The urban undertone of the proposal is based on mixing various activities and on the activity of the new urban space. The street level's façade – the edge ­– of Vuorimiehentie and the entrance square is formed by an open and active row of stores, restaurants, cafes and small-scale start-up facilities. The inner part of the area has a sheltered inside route that has research facilities and small start-up hubs.
The competition area is situated along an important entrance route. The route leads to a new main entrance square. The square sits naturally by the Students' Community Building, Learning Centre and the metro station of the ARTS building.

The residential buildings are located mostly in the south part of the area, forming a village-like whole. Between them, there are squares for people to meet, for communality.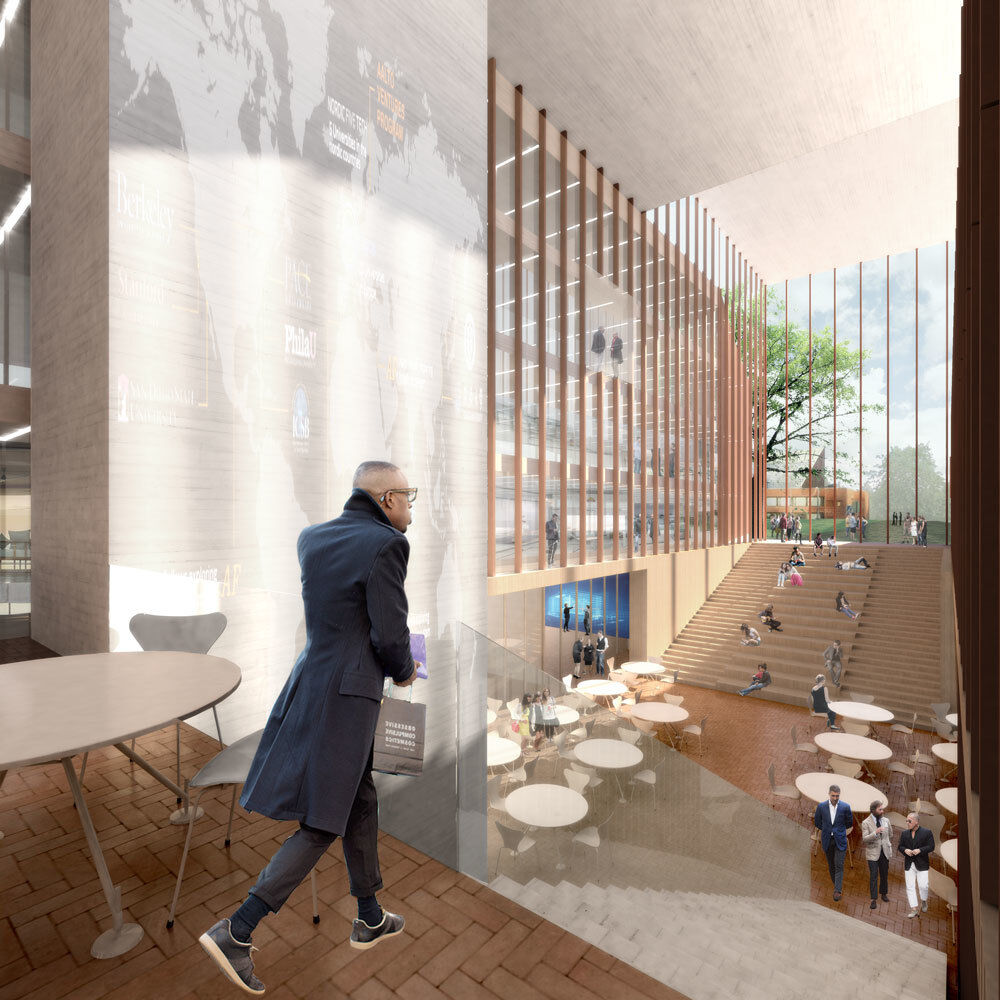 Mountain man is a mini-city, encouraging commerce and innovation in an educational setting
Project Details
Location:

Helsinki, Finland

Year:

2016

Total area:

60,990m2

Programme:

University campus master plan
01

Full Profile

Otaniemi is a significant centre for research and development. This is due to cooperation between the university, research centres and companies. This kind of cooperation also characterises Otaniemi. Through its proud history, Aalto University has developed into a varied concentration of knowledge and skill. Alvar Aalto's campus vision has transformed through times into Aalto City, an urban small town among parks, having brick as material and the minimalistic but, when necessary, dramatic architecture and urban park landscape with a face of a classic university campus. New buildings complement the old but also bring about new, entirely modern features.

The entry is based on an idea of internal condensation, where typologically different buildings are gathered together in the Mountain Man area. Each building represents its own type and, from its own characteristics, becomes consistently a part of the whole. The fact that the area is located between different types of building groups gives a logical justification to the solution.

The urban undertone of the proposal is based on mixing various activities and on the activity of the new urban space. The street level's façade – the edge ­– of Vuorimiehentie and the entrance square is formed by an open and active row of stores, restaurants, cafes and small-scale start-up facilities. The inner part of the area has a sheltered inside route that has research facilities and small start-up hubs.

The competition area is situated along an important entrance route. The route leads to a new main entrance square. The square sits naturally by the Students' Community Building, Learning Centre and the metro station of the ARTS building.

The Students' Community Building is a central building in the Aalto University area. The open building has a student canteen, flexible workspaces, club facilities, saunas and workspaces of student associations.

The Bionova building consists of two units. The office unit by Vuorimiehentie is a large hub. The street-level shops and innovation units with their restaurants form a lively event square that also opens to the street. The negotiation unit on the first floor connects the new part to the existing building.

The residential buildings are located mostly in the south part of the area, forming a village-like whole. Between them, there are squares for people to meet, for communality

02

Credits

Visualisation: Brick Visual (exteriors)