The Museum for the Defense and Siege of Leningrad
The Museum for the Defense and Siege of Leningrad and its several components form a powerful spatial composition, connecting to the character and history of the city. The Thread of Life, the Memorial of Heroes of Leningrad and the Square of Testimony all sit against the backdrop of a newly created tranquil river side park.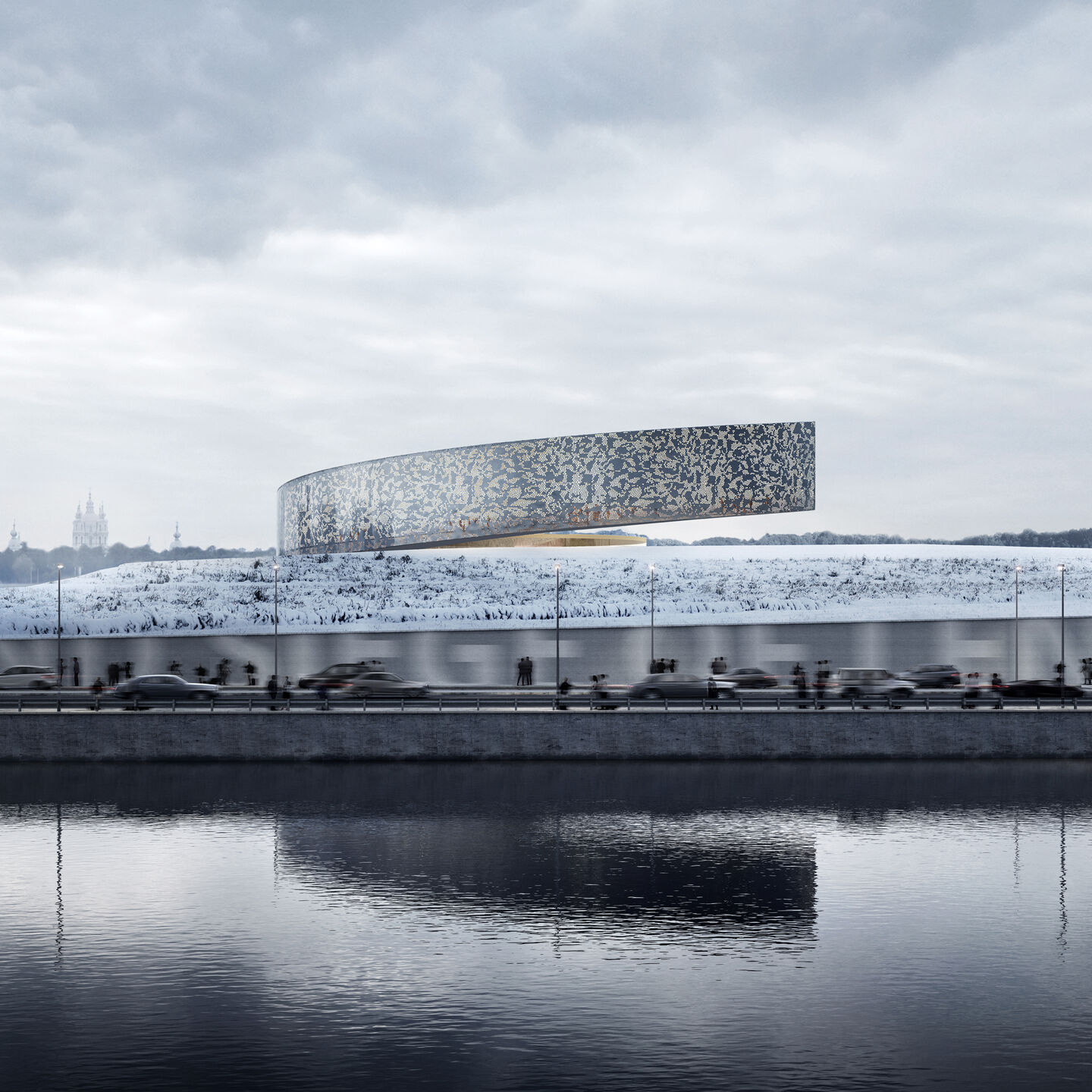 The 'Thread of Life', an elegant white and gilded spiral stairway, rises up from the cavernous museum space three floors below ground level to burst out of a newly created hillside.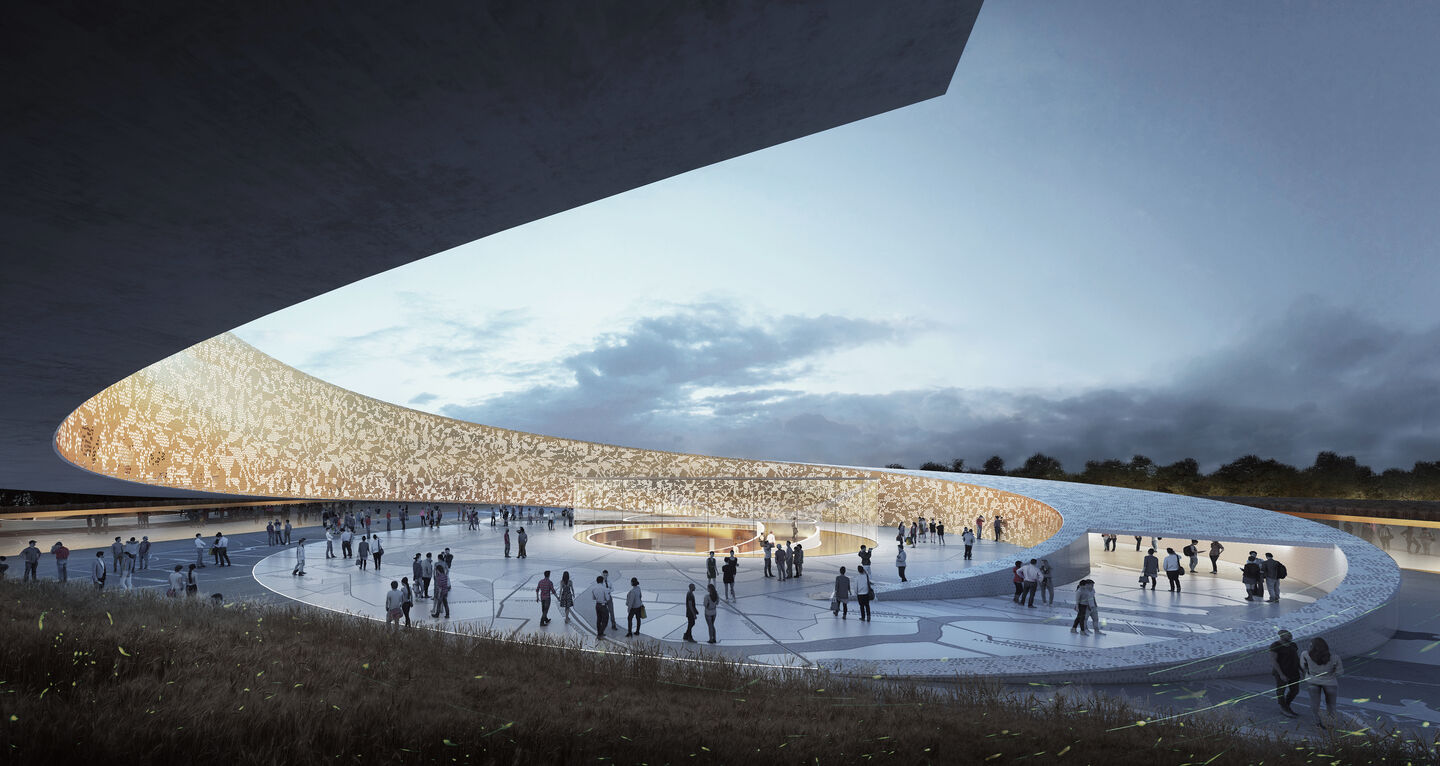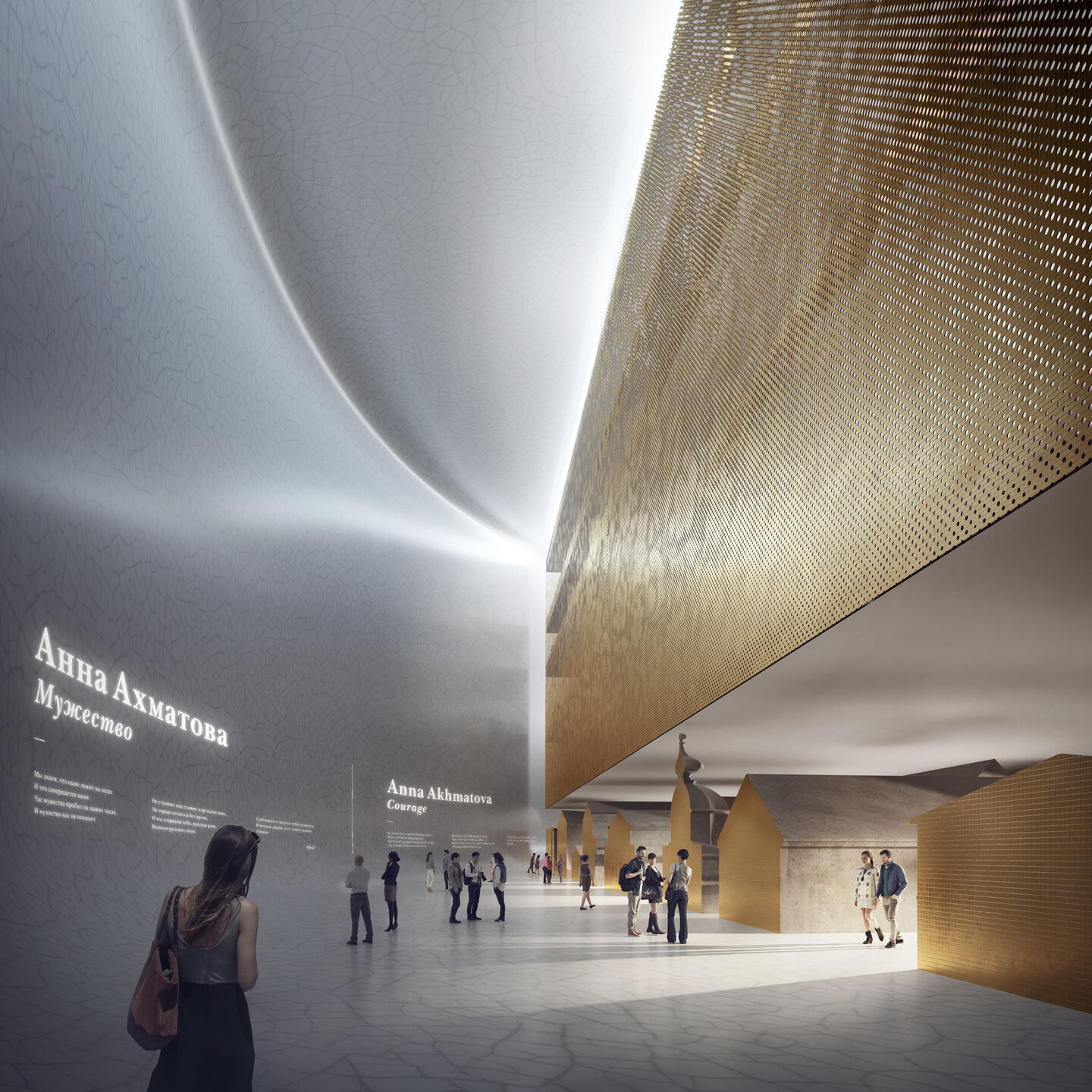 When on the lowest level underground, on the edges of the cavernous main exhibition space, visitors can look up and see the rest of the museum complex as a vast golden cuboid floating above them. Within this are the archives, temporary exhibitions and the Memory Institute; a learning centre with reading rooms, research spaces and lecture halls.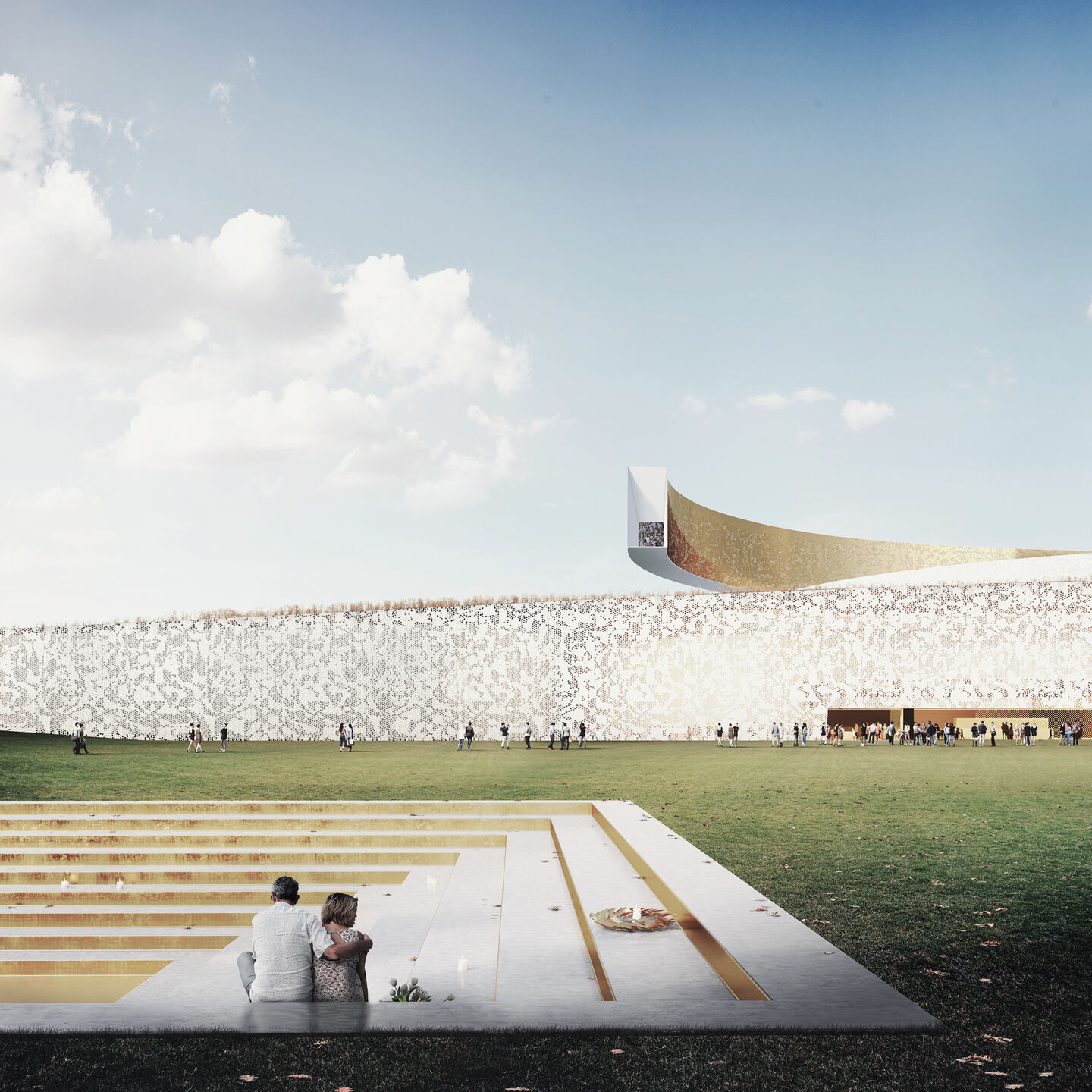 Next to the main museum, two memorials in the park are dedicated to individual's stories - one for the heroes of the resistance and siege, the other for the struggles of the ordinary citizens of Leningrad.

Projektin yksityiskohdat
Sijainti:

St. Petersburg, Russia

Vuosi:

2017

Kokonaispinta-ala:

25,000 m²

Suunnitelma:

Museum, memorials, learning centre, research centre and public park