POLIN, Museum of the History of Polish Jews
Warsaw has been one of the most important cities for Jews; before the Second World War there were half a million Jewish inhabitants in the city. Polin, the Warsaw Museum for the History of Polish Jews, sits alongside the memorial to the Jewish Ghetto Uprising and tells the story of Polish Jews not only in the contents of the museum, but also in the public spaces and views to each other and the rest of the city that they create.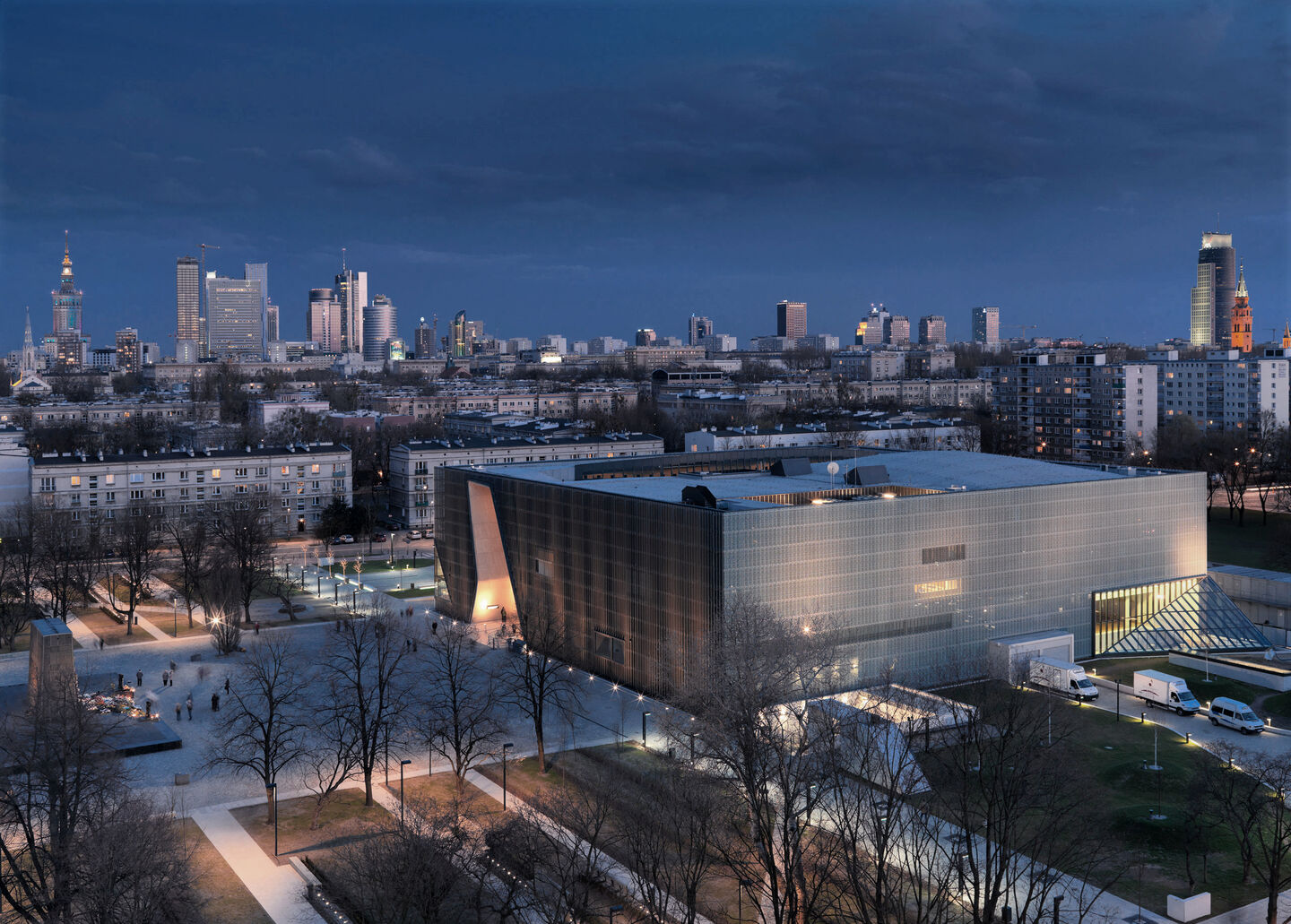 Thousands of Jews were transported from the ghettos to death camps, the suppressed rose up and an entire city was decimated then rebuilt - POLIN now stands to tell these stories.
The cavern through the heart of the building leaves room for interpretation by the visitor. Some may attach symbolism of the parting of the red sea, or the cracks in Jewish history. Regardless of what images get conjured up, the space creates a calm silence, a transition between outside life and the wealth of history contained within the museum. The space also visually connects the monument, the museum and the park.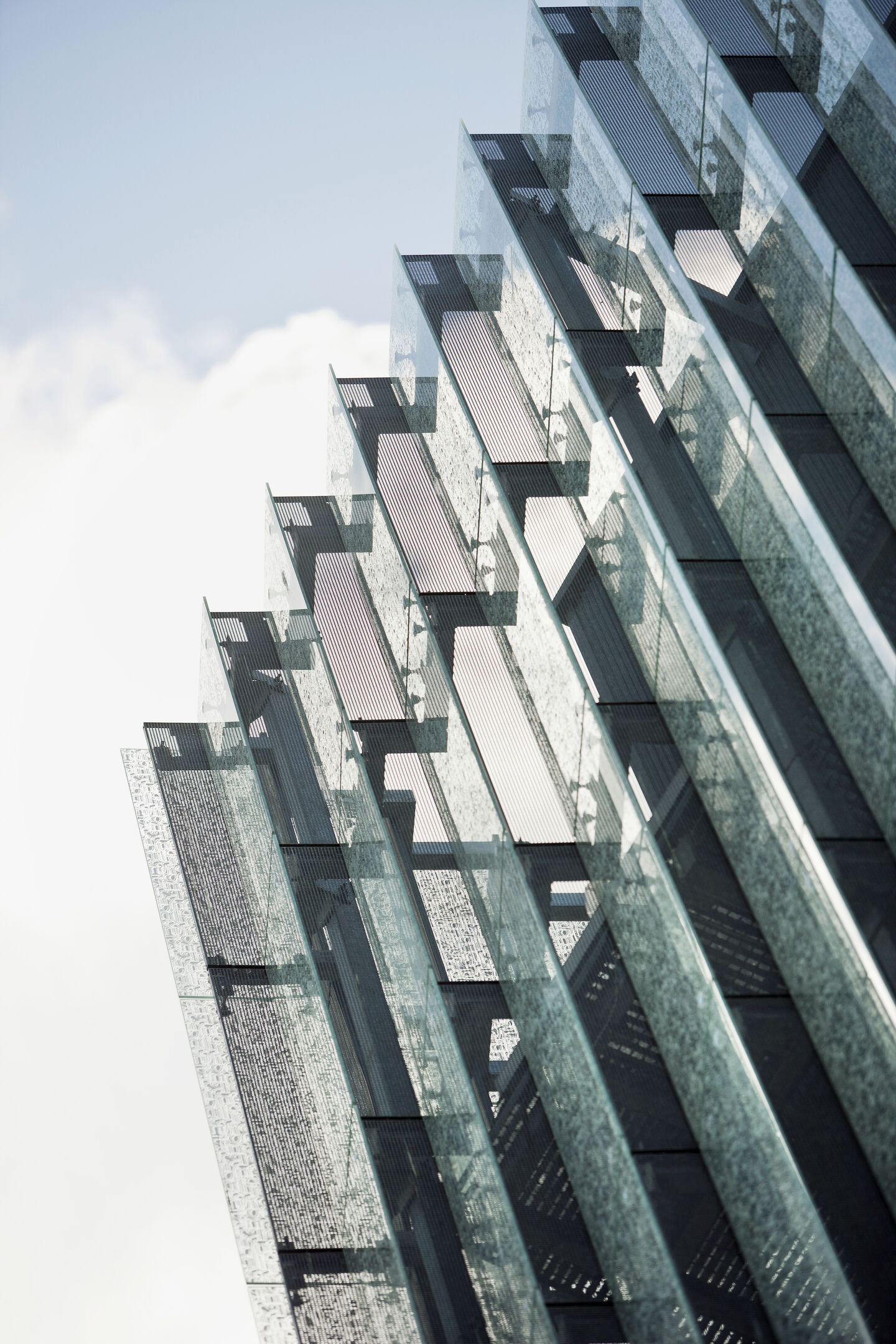 A certain silence surrounds the building; it is a monument not a landmark. It speaks of the time in which it was constructed, whilst also being the vessel for past and future stories of Polish Jews.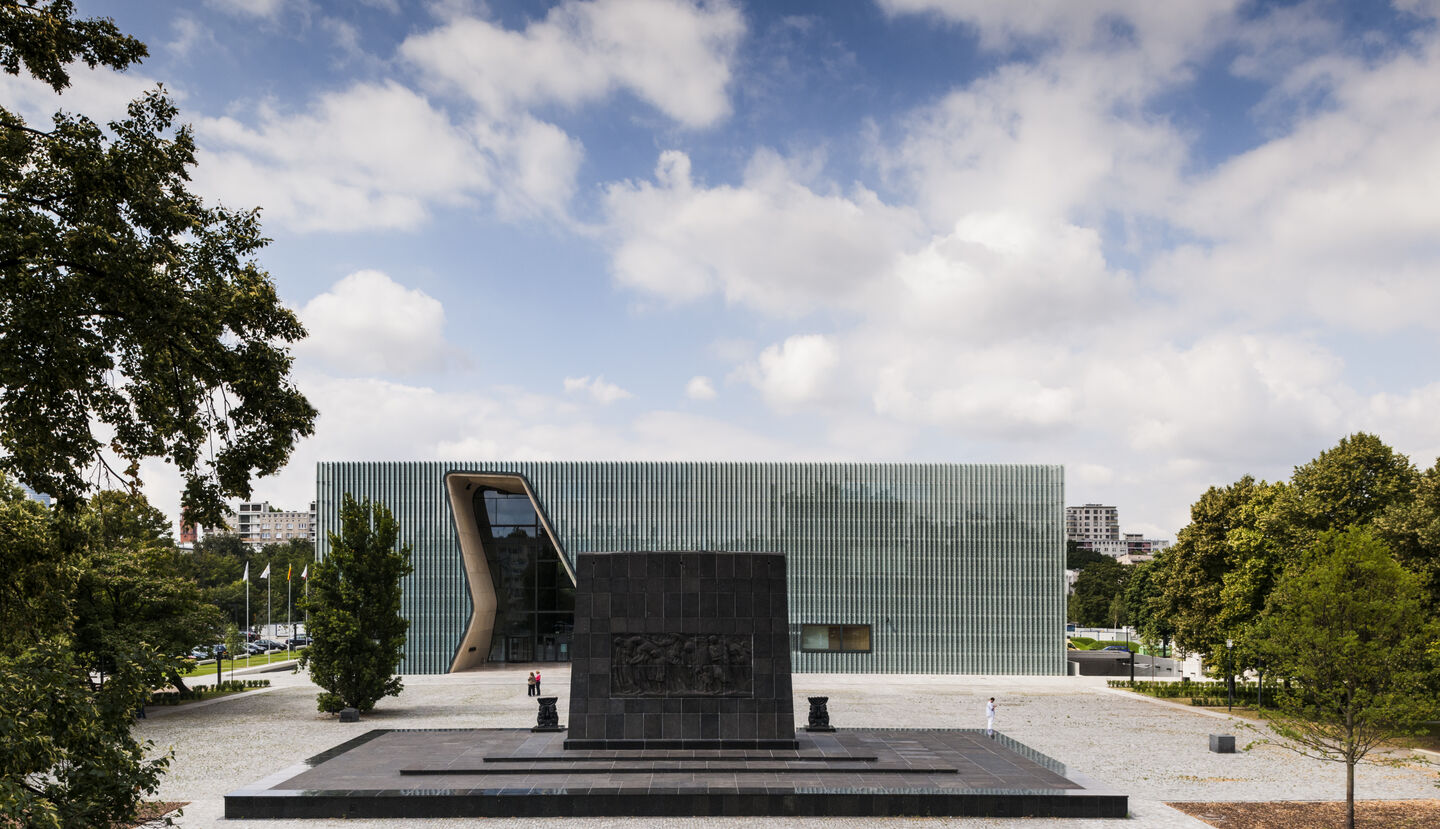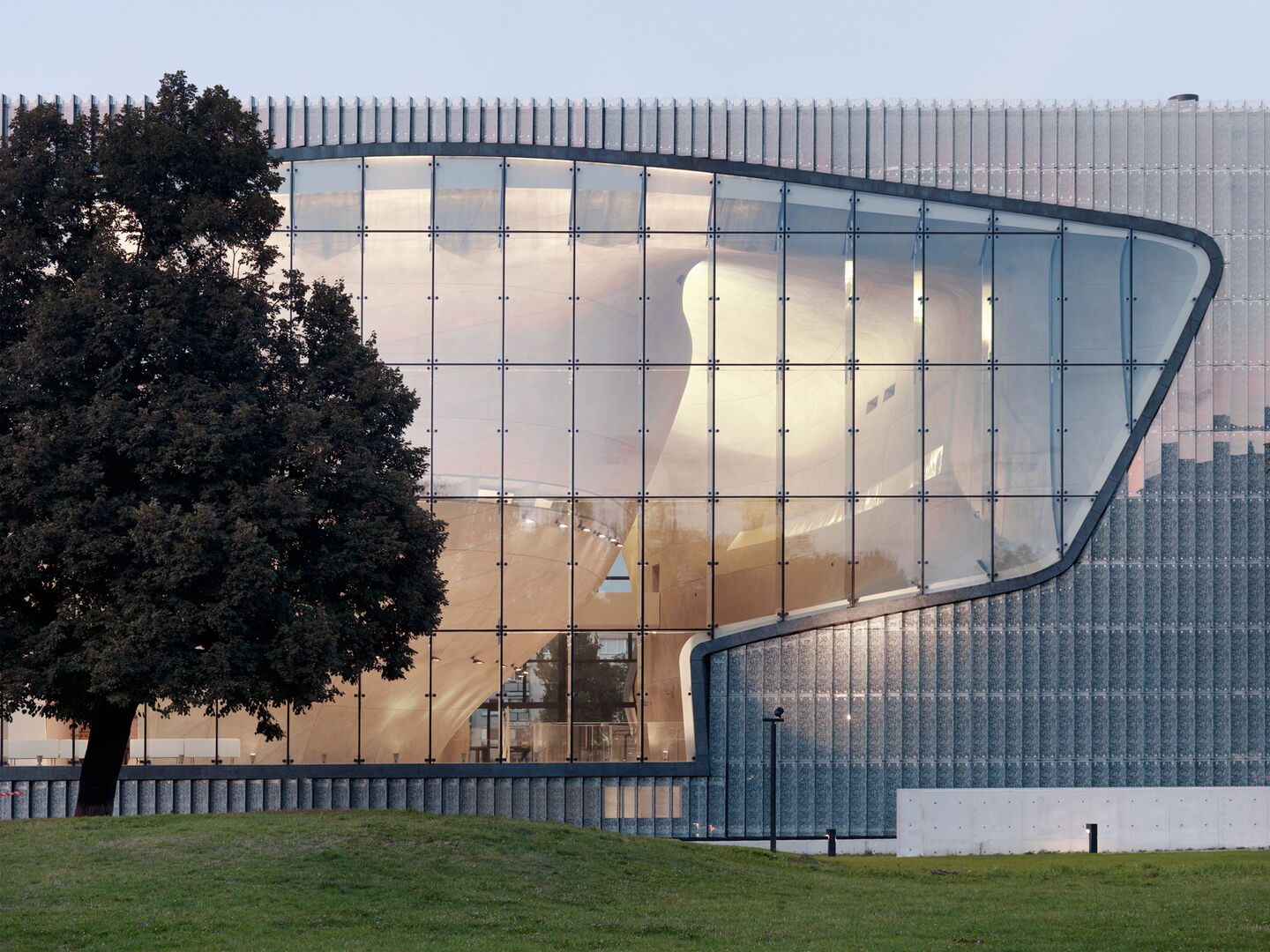 Aside from its respectful relationship to its surroundings, the Museum of Polish Jews also boasts an impressive range of spaces and facilities which ensure the building's relevance to the community today. In addition to the museum POLIN also has office and educational facilities, a restaurant, library and areas for conservation and storing museum objects. To top this off, the building also has a 500 person auditorium for concerts, lectures and performances of various kinds.
Projektin yksityiskohdat
Sijainti:

Warsaw, Poland

Vuosi:

2013

Kokonaispinta-ala:

18,300 m²

Asiakas:

City of Warsaw and Ministry of Culture, Poland

Suunnitelma:

Multifunctional centre for research, exhibition, education and culture