The Finnish Forestry Museum, aptly named Lusto after the Finnish word for growth rings, has been expanding over the years but first opened in 1994. The museum is important to passing on critical Finnish heritage, and successfully has done for many years. It teaches through the exhibitions and events it holds, but also through the architecture which projects the importance of the relationship between the Finnish people, timber and the environment.
The original base of the project is a cylindrical chamber which houses the main functions of the museum. This circular plan is segmented by orthogonal lines that puncture through forming exhibition space, the auditorium and the functional core of the centre.
A later extension in 2005 doubled the facility's size, bringing research areas, a restaurant, more exhibition space and storage. Coupled with this, the exterior spaces were extended to include a large outdoor display area, which sits between the forest and the picturesque lakeside.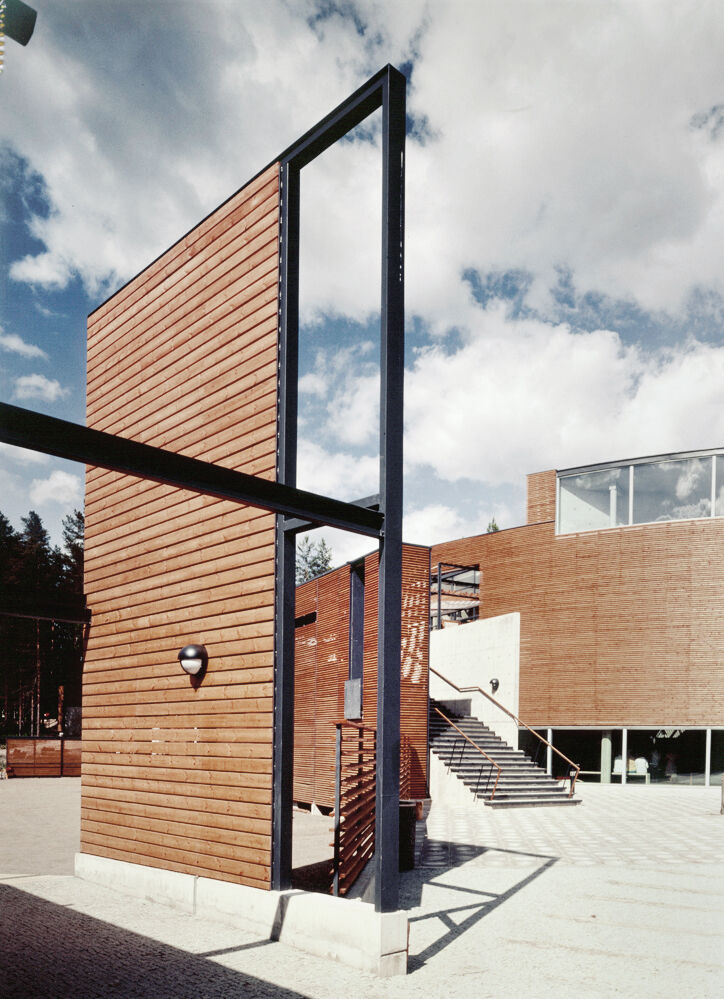 A natural fragrance of wood oils hovers around the wood screens, meant to evoke memories of the lifespan and uses of wood – shipbuilding, rope making or forest walks.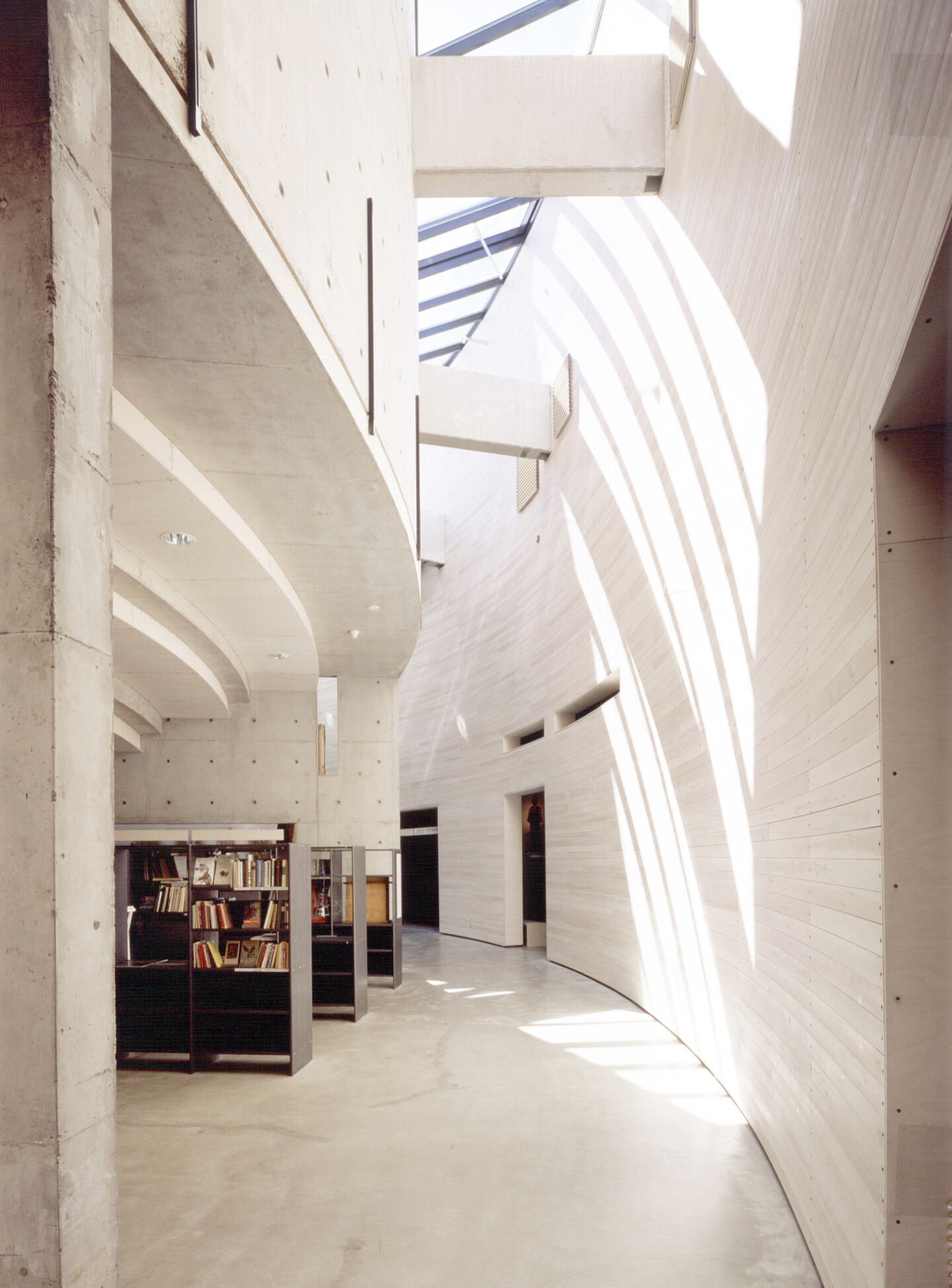 The structural base of the project is concrete, carefully formed in-situ to give a high quality finish on exposed heavier elements of the building. Externally, strips of tamarack, pine and birch slats or panels blend the building into its landscape both visually and experientially.
These wooden elements are carried by sleek, carefully detailed steel supporting structures; from the banister supports to the entrance canopy. At points, this steel frame is wrapped in hemp rope, whilst concrete walls are covered in birch tiles. Throughout the project the timber and concrete highlight each other as distinctly separate elements, aided by the steel which enforces the connection between both.
Projektin yksityiskohdat
Sijainti:

Punkaharju, Finland

Vuosi:

1994, extension 2005

Kokonaispinta-ala:

4,400 m², plus extension 2,200 m²

Suunnitelma:

Museum, exhibition space, restaurant, research facilities, museum shop, administrative offices and archive storage