"Kumuko" is based on Kuopio's grid plan. The basic idea is to create a core area with a face that highlights the perpetual change of urban environment.

All blocks have places, characteristic of their functions, for music, dance, recreation and learning. The different sectors of the core area are connected in many ways. The square where the routes meet and the lobby underneath it, uniting the entire core, enable people to meet, socialise and play music.
A mosaic of architectural languages complement each other, exhibiting the texturing that comes as a result of rapidly changing urban environments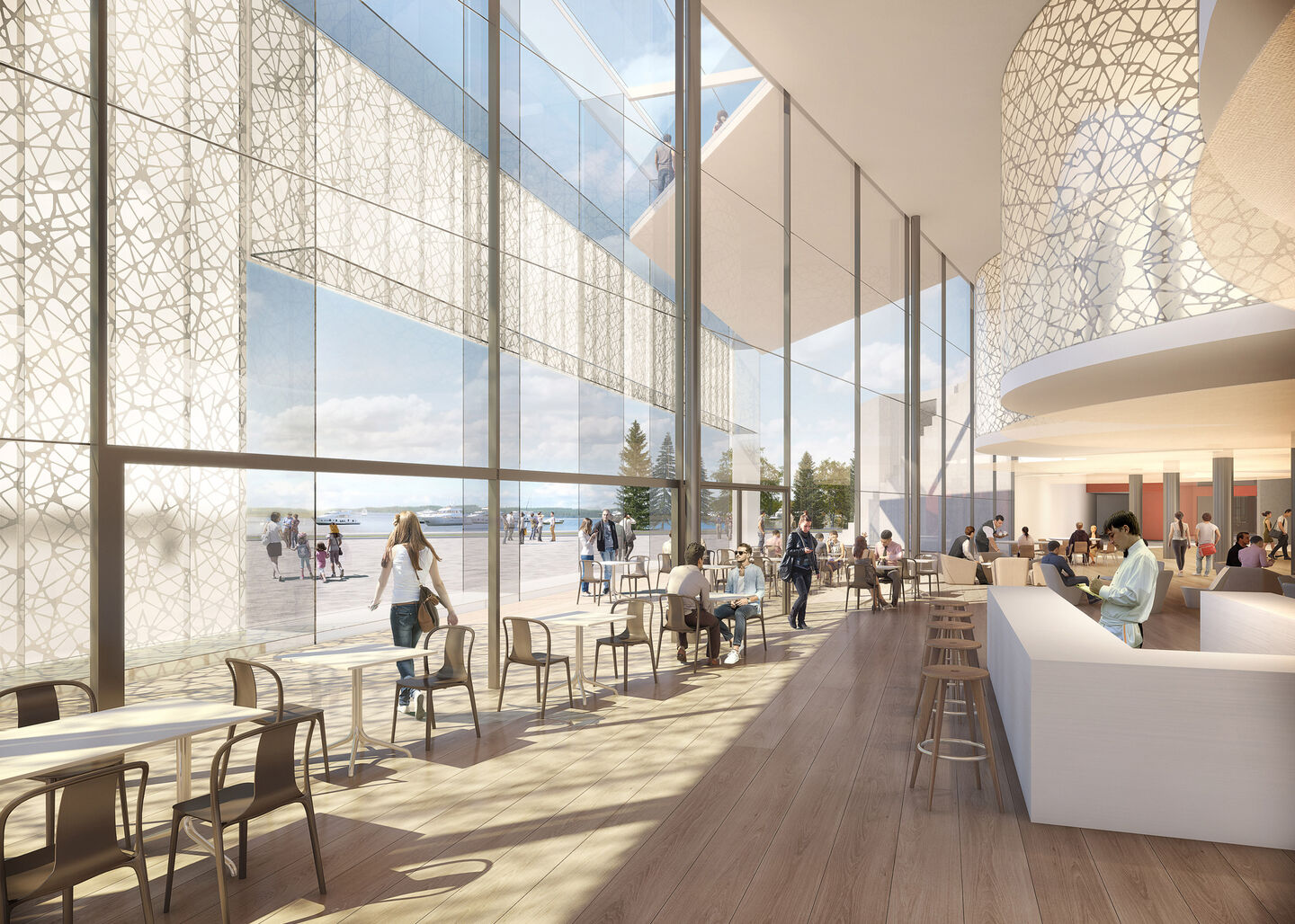 KUMUKO connects the market and shoreline with lines of music, learning and meeting spaces. The lights, music, hotel and congress centres combine into a pulsating event centre. The music centre and the new blocks are each designed to refer back to the architecture of the core elements of the original city centre. The hotel and congress centre connects to the music centre and opens up to the lake.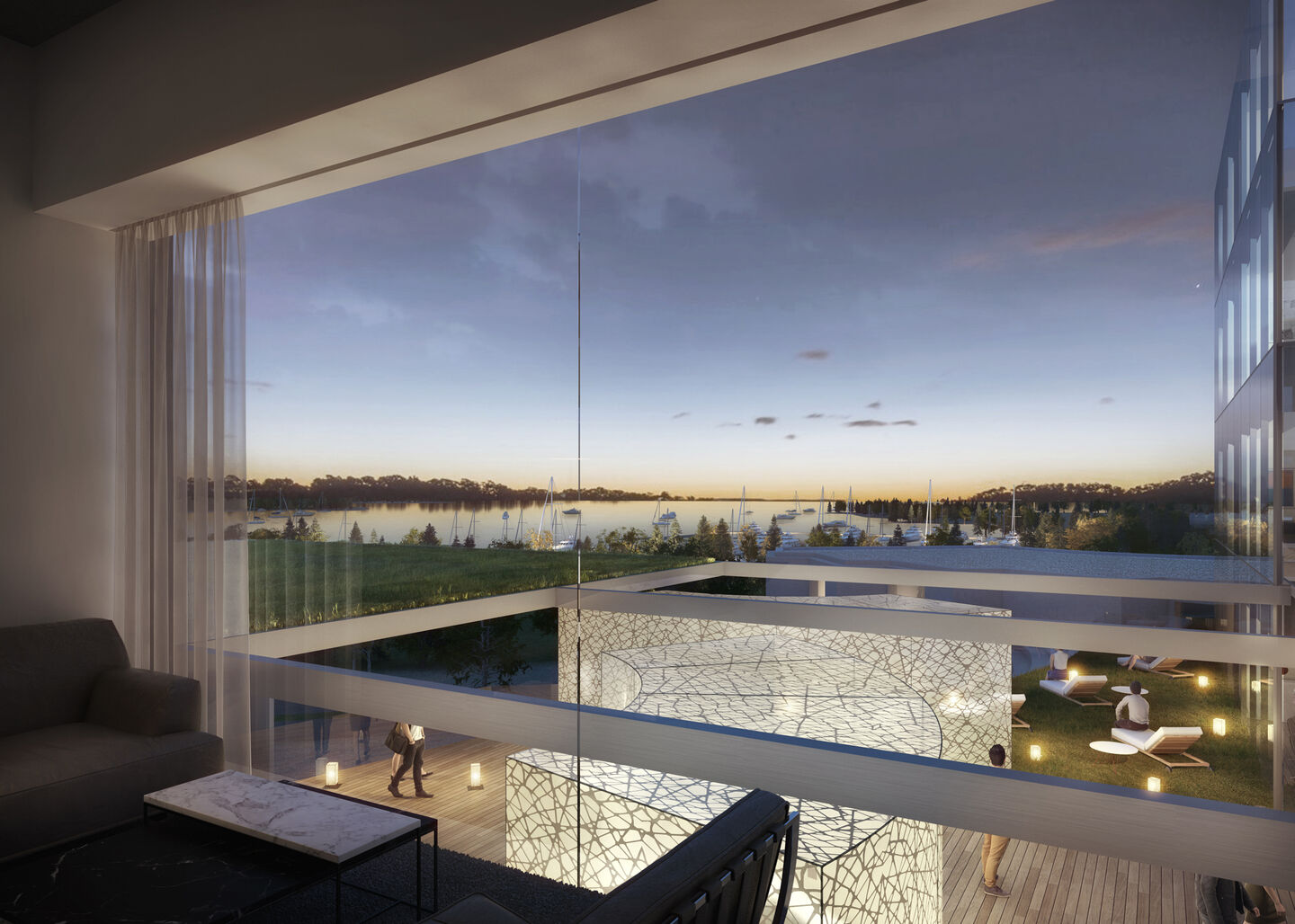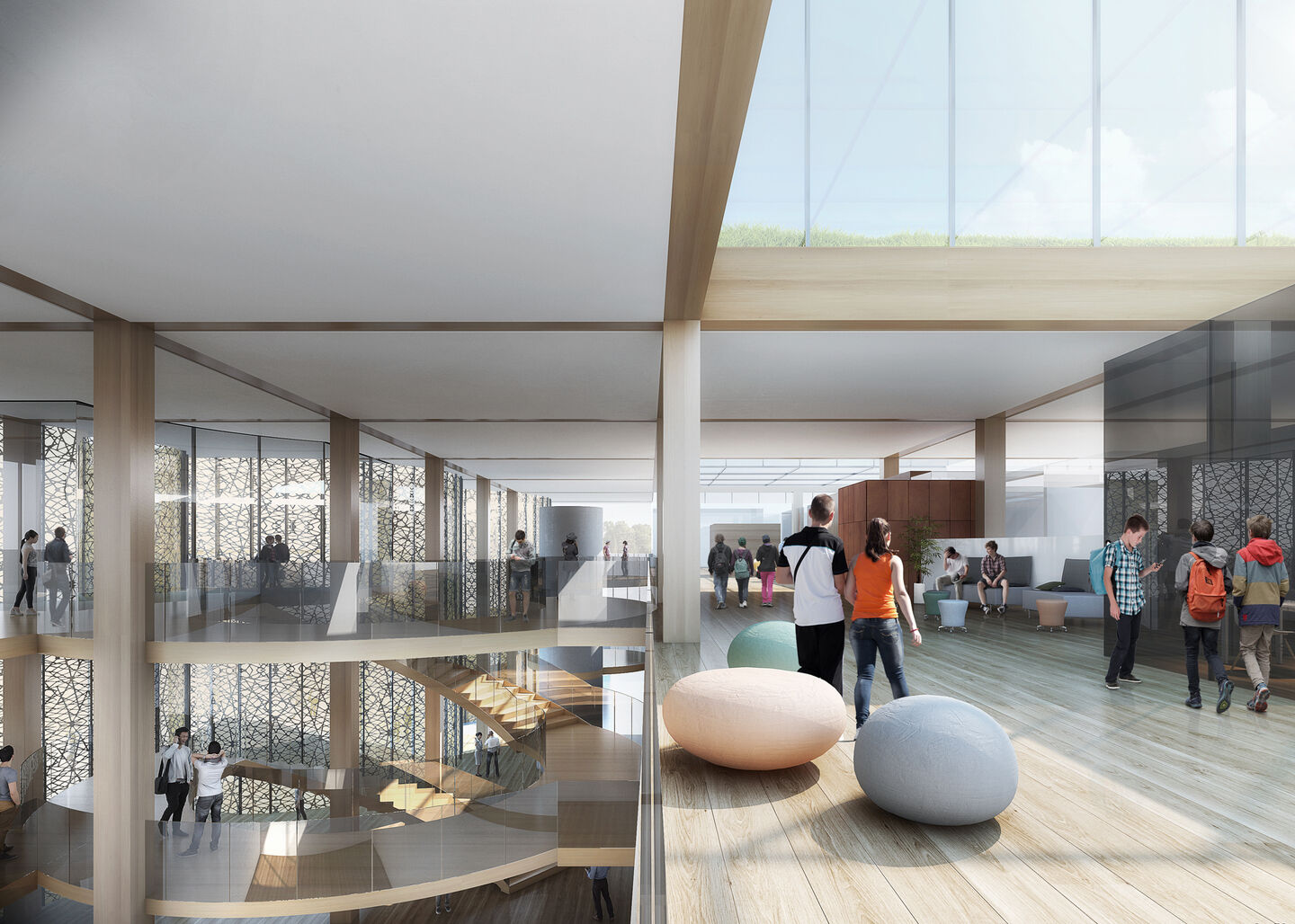 Projektin yksityiskohdat
Sijainti:

Kuopio

Vuosi:

2017

Kokonaispinta-ala:

34,600m2

Suunnitelma:

Mixed use master plan
01

Full Profile

KUMUKO is a home for city culture to grow in the heart of Kuopio. The design treads the fine line between consistency and diversity – creating individual units of unique architectural merit, whilst keep a coherent overall atmosphere throughout the city centre. The variations of architectural language complement each other, whilst exhibiting the texturing that comes as a result of rapidly changing urban environments. Not only does this signify diversity, but it also brings the scale of the large square down to that of the everyday user – breaking the large blocks into comfortable sectors.

KUMUKO connects the market and shoreline with lines of music, learning and meeting spaces. The lights, music, hotel and congress centres combine into a pulsating event centre. The music centre and the new blocks are each designed to refer back to the architecture of the core elements of the original city centre. The hotel and congress centre connects to the music centre and opens up to the lake.

The square is divided into three different landscapes, each with different characters and surface treatments which signify their functions – whether it's pubic events, socialising, outdoor play areas etc. All around the open city square are cafes, restaurants, meeting rooms … all of which have an immediate connection to the lake. The core idea is to create a city-like urban fabric combined with an open park.

02

Credits

Visualisation: Brick Visual and A3ZO