As Oy Satakunnankatu 21 is Lahdelma & Mahlamäki's winning proposal for a competition in Tampere, Finland. The design is based on the city's image and looks to complement to the urban fabric of the junction. The facade of the building opens out to the street in two directions. The side of Satakunna street is divided into rhythmic parts; swirling, folding surfaces and colour swatches create a sense of the city's heart.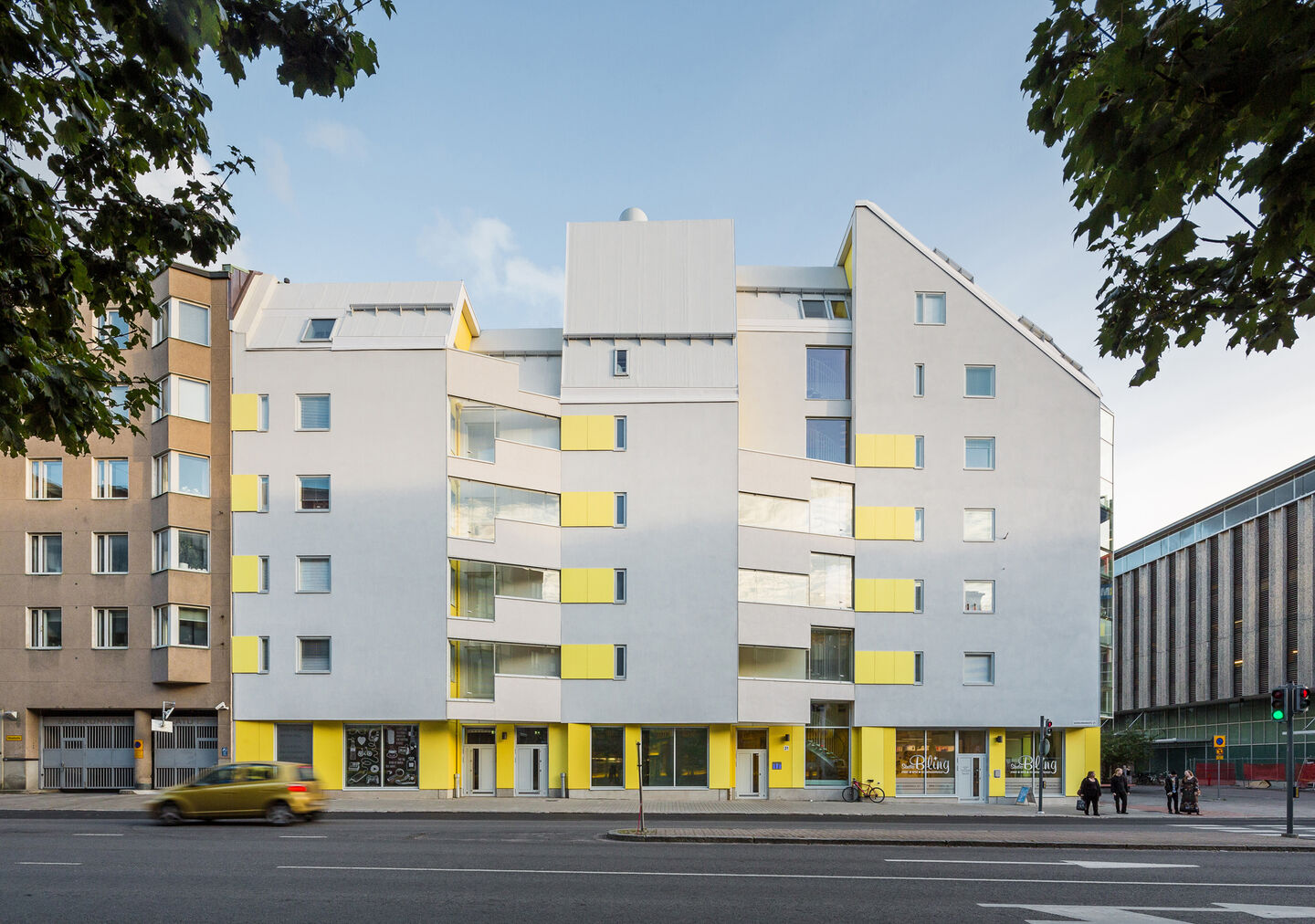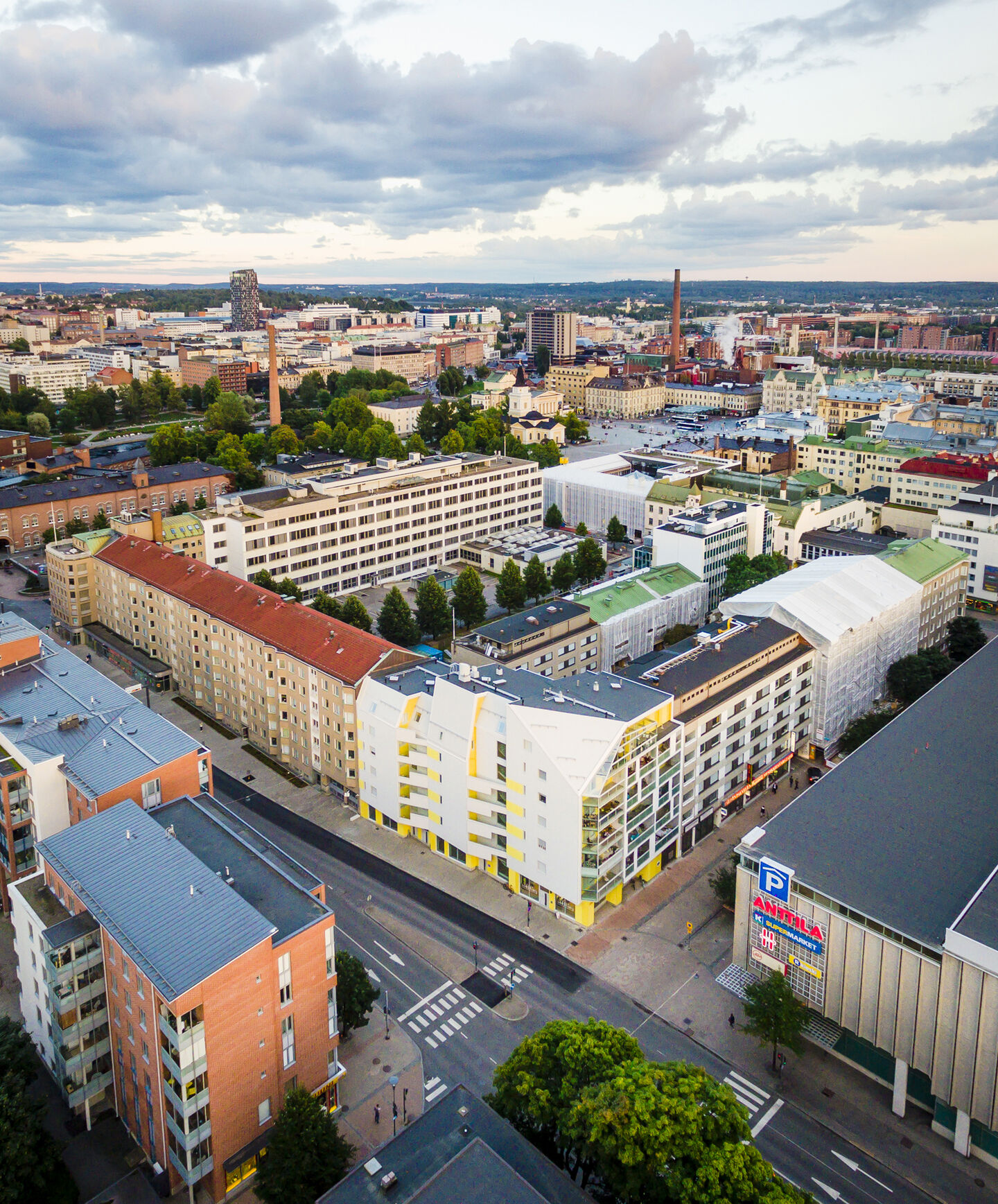 37 bold and incredibly energy-efficient apartments in downtown Tampere
The apartments are geared to make the most of their environment and orientation for natural light. Most of the apartments open south and west, one apartment on each landing level looks at Satakunna Street's long view.
The building is designed to be energy-efficient and boasts a rating 11% higher than than the best energy efficiency class A. Energy efficiency is 89 kWh/m2 per year and the building is already near low-energy levels. Solid mass stiffness, window placement and choice of materials as well as individual heat-balancing solutions create the foundation for energy efficiency.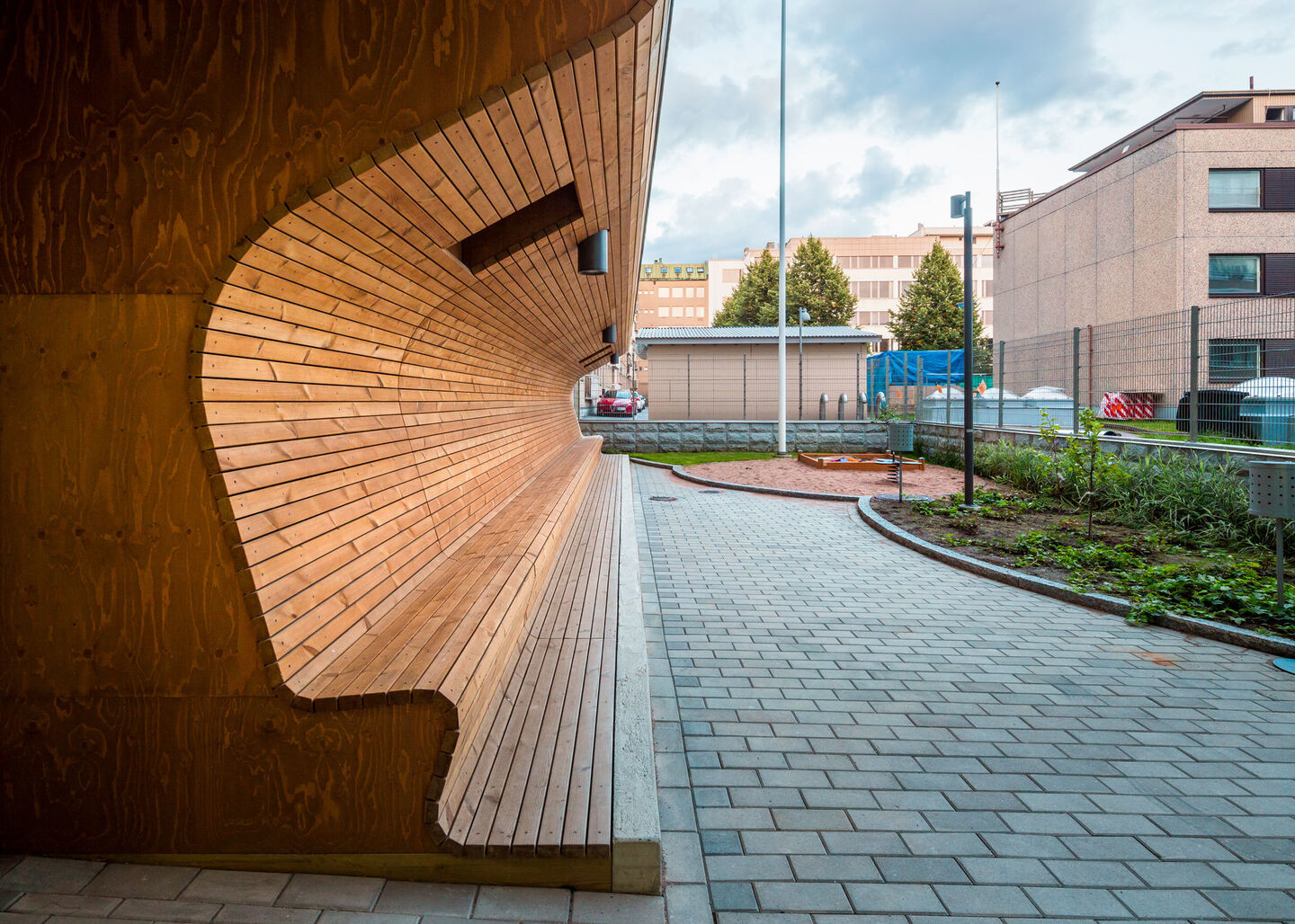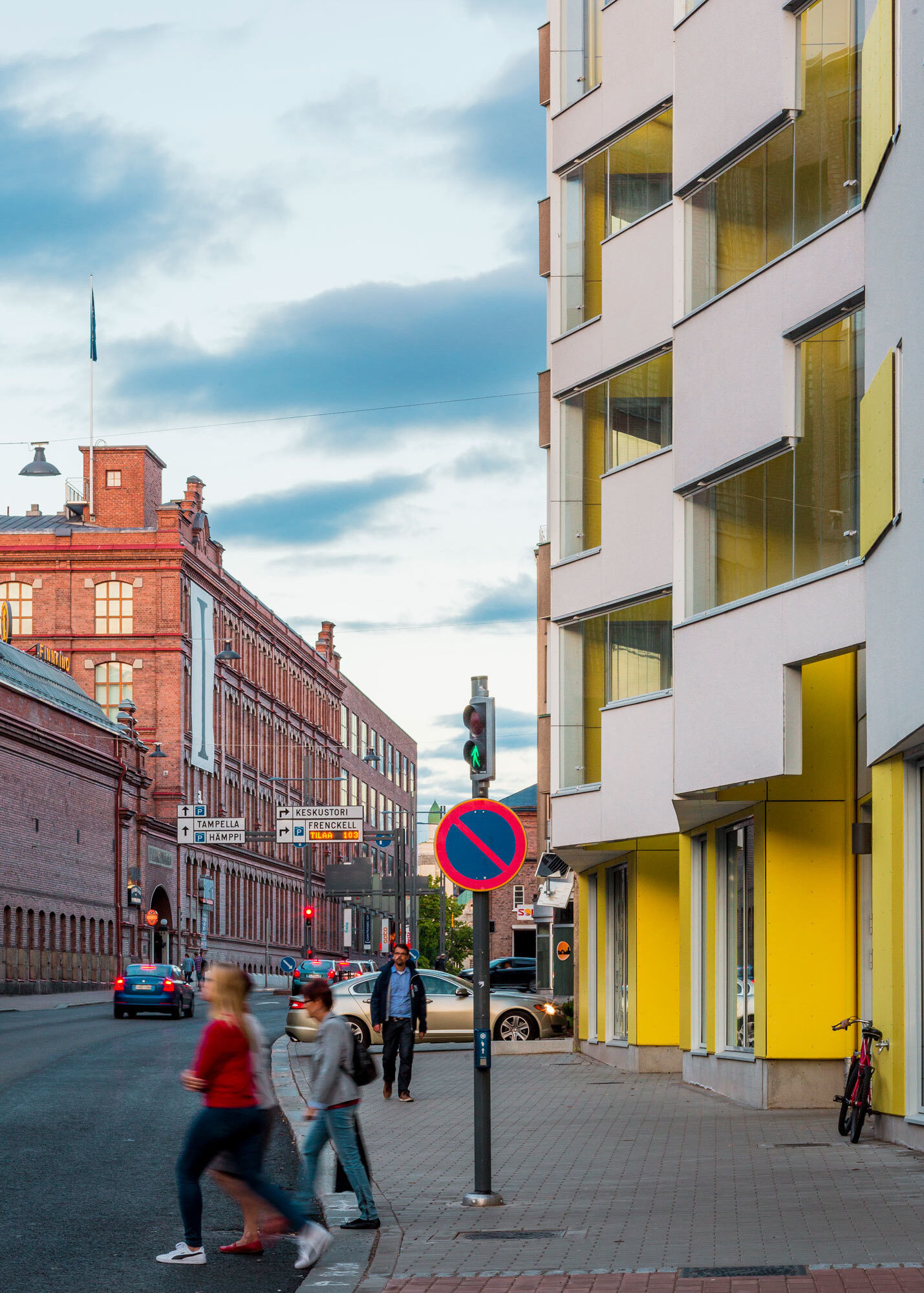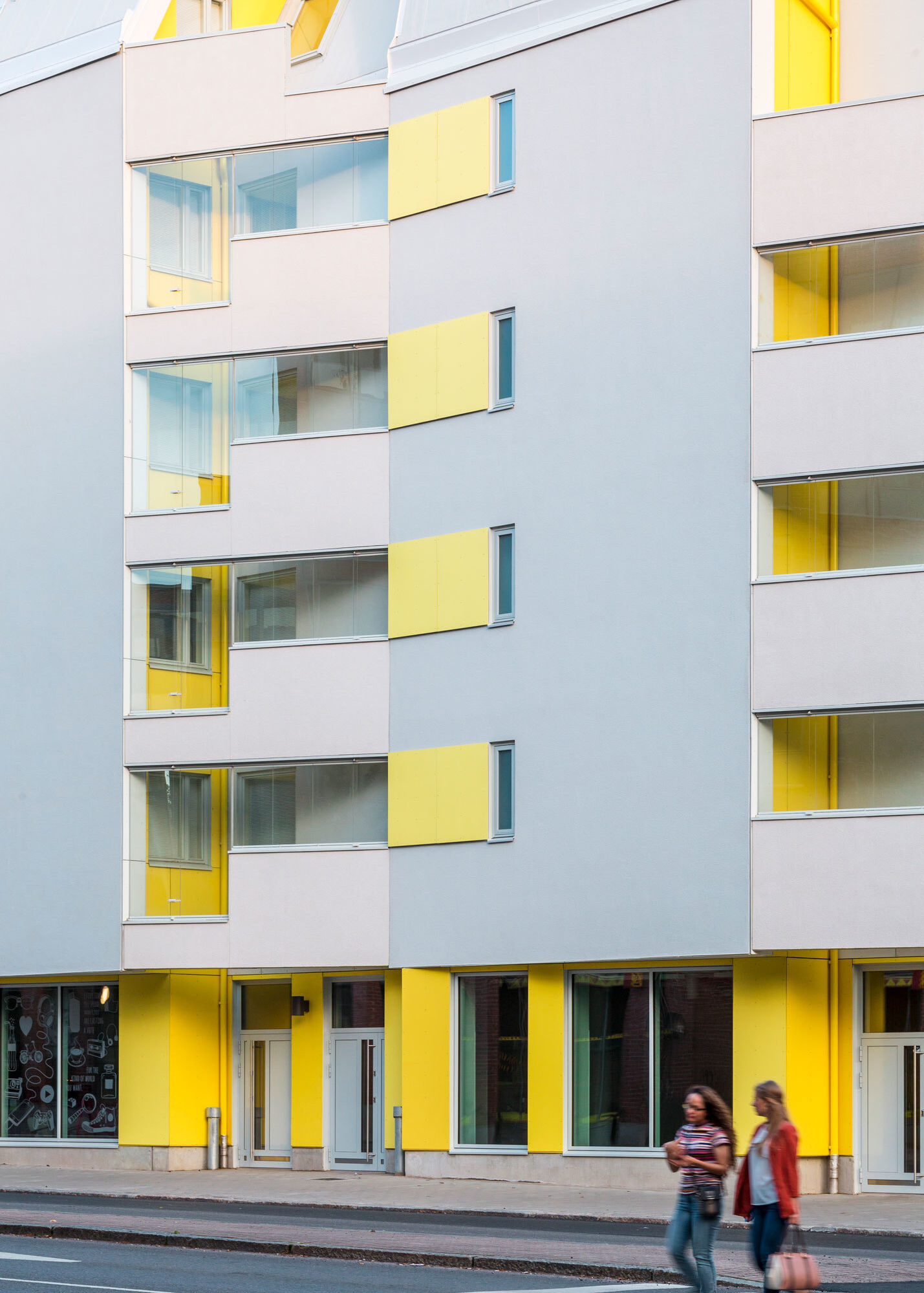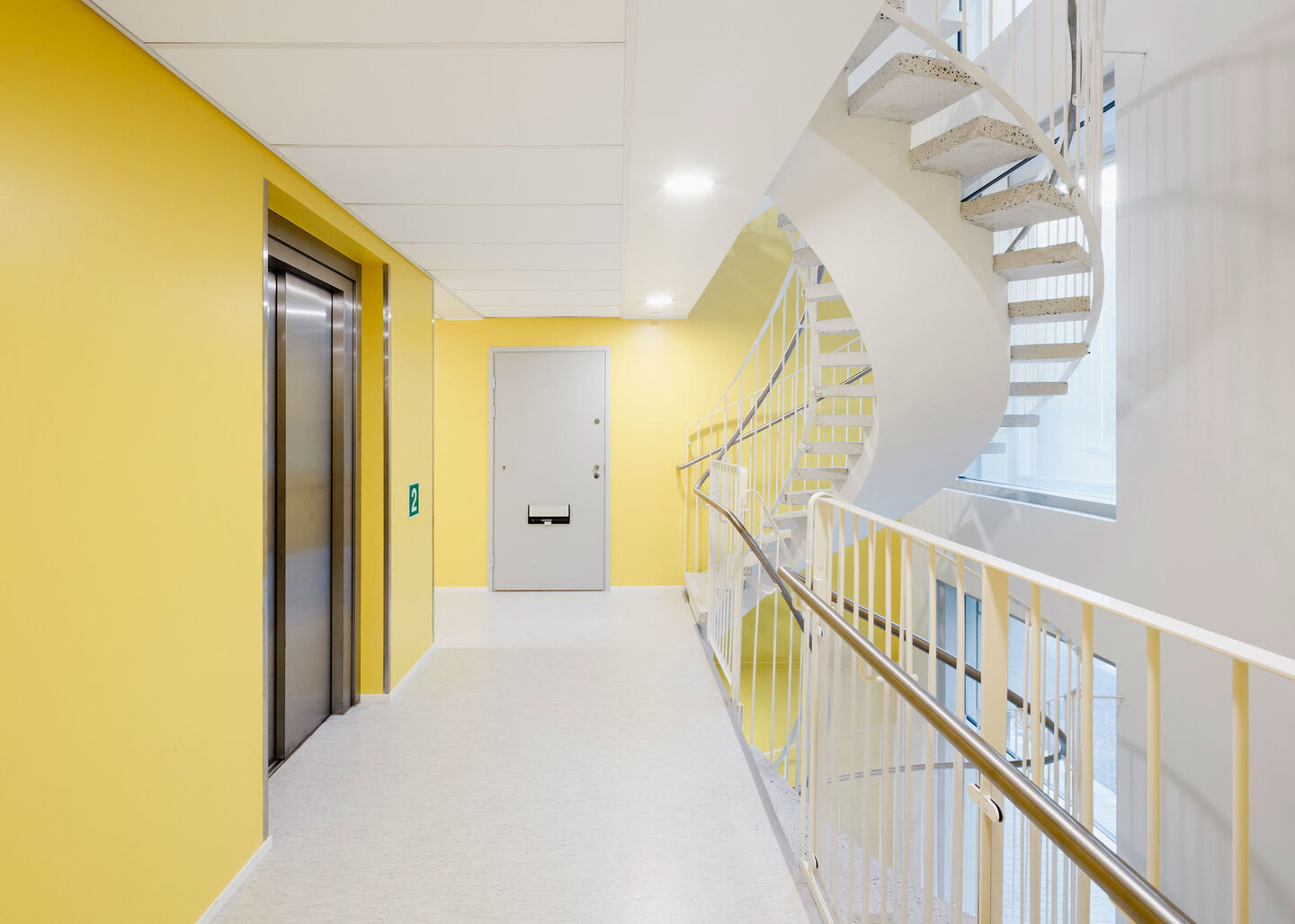 Projektin yksityiskohdat
Sijainti:

Tampere, Finland

Vuosi:

2016

Kokonaispinta-ala:

2235m2

Asiakas:

VVO Yhtymä Oyj

Suunnitelma:

Residential, 37 homes
01

Full Profile

As Oy Satakunnankatu 21 is Lahdelma & Mahlamäki's winning proposal for a competition in Tampere, Finland. The design is based on the city's image and looks to complement to the urban fabric of the junction. The facade of the building opens out to the street in two directions. The side of Satakunna street is divided into rhythmic parts; swirling, folding surfaces and colour swatches create a sense of the city's heart.

The flats are targeted at urban people and focus on quality and environmentally conscious single and double occupations and small families. The financing structure of the house is non-subsidized.

During the competition Lahdelma & Mahlamäki's design gained credit for managing to optimise the usable floor area - fitting more apartments in than their competitors. This was done without sacrificing the quality of home by contorting building's mass.

The apartments are geared to make the most of their environment and orientation for natural light. Most of the apartments open south and west, one apartment on each landing level looks at Satakunna Street's long view.

The building is designed to be energy-efficient and boasts a rating 11% higher than than the best energy efficiency class A. Energy efficiency is 89 kWh/m2 per year and the building is already near low-energy levels. Solid mass stiffness, window placement and choice of materials as well as individual heat-balancing solutions create the foundation for energy efficiency.

02

Credits

Photos: Kuvatoimisto Kuvio Oy