Easton offers 30,000 m² of commercial floor space which is set to bring 40 businesses into the area, with the emphasis being put on healthy foods and creating an everyday social atmosphere around this. The more varied commercial activities situated around the food focus on the everyday needs of locals. At the same time lobbies, child play parks and 'recharge' areas look to create a social buzz around the centre.
We created Easton as a new kind of city centre for Itäkeskus, somewhere that could celebrate the community and daily life."
Ilmari Lahdelma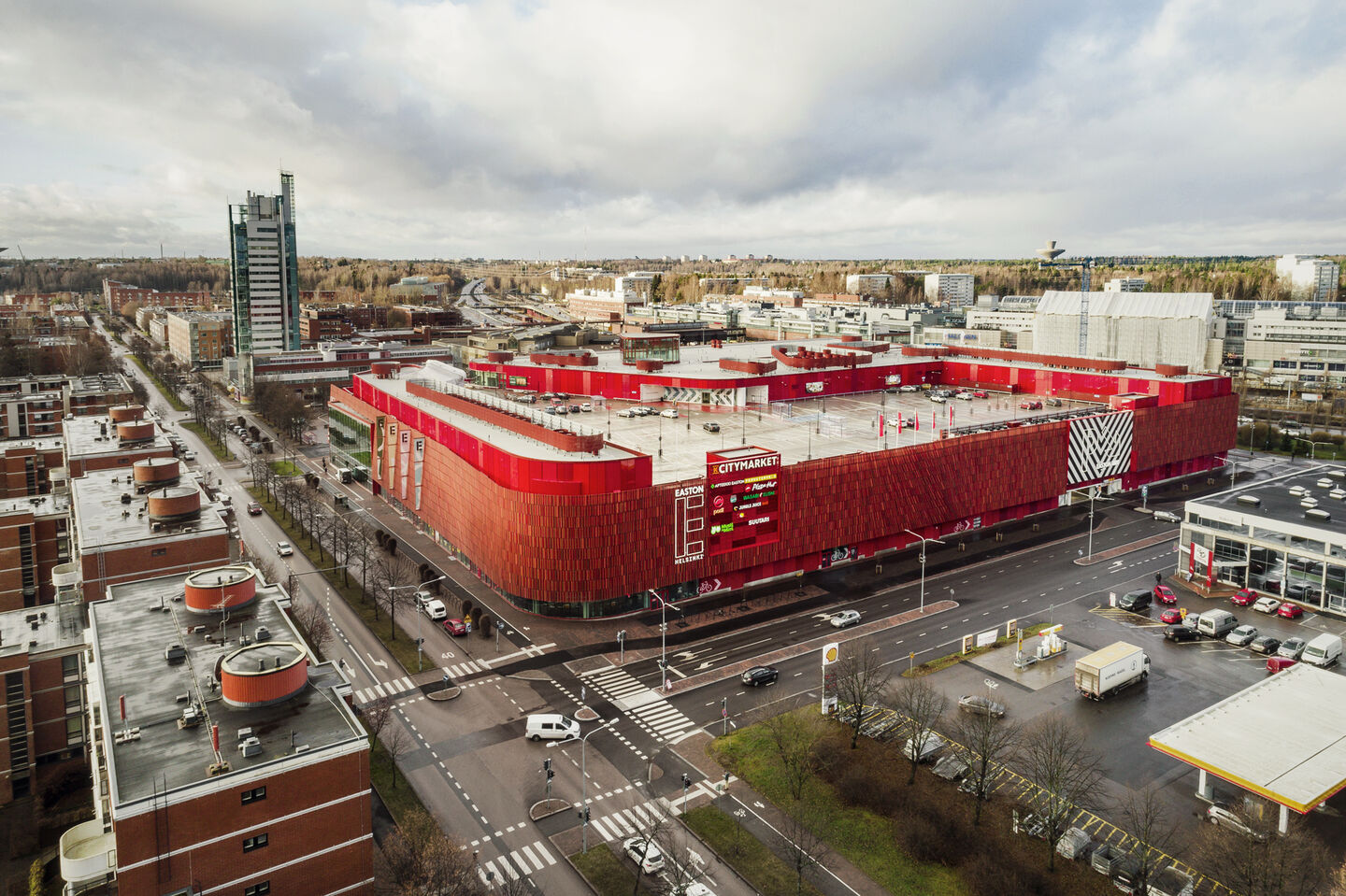 Transparency transitions the user between various stages of the retail experience, slowing the pace down from the motorway, to the car park, to the comparatively gentle shopping centre. This is done through introducing views of the next step along the way. From the fast-paced motorway, the strong red Easton centre can't be missed; from the slower streets, bold signage on the façade guides cars inside; from the car park, glazing gives views into the lobbies and the heart of the centre; and central to all this sits the animated LED 300 m² 'Identity Wall' which shines as a beacon in the heart of the project amidst the multi-tiered, sky lit food hall.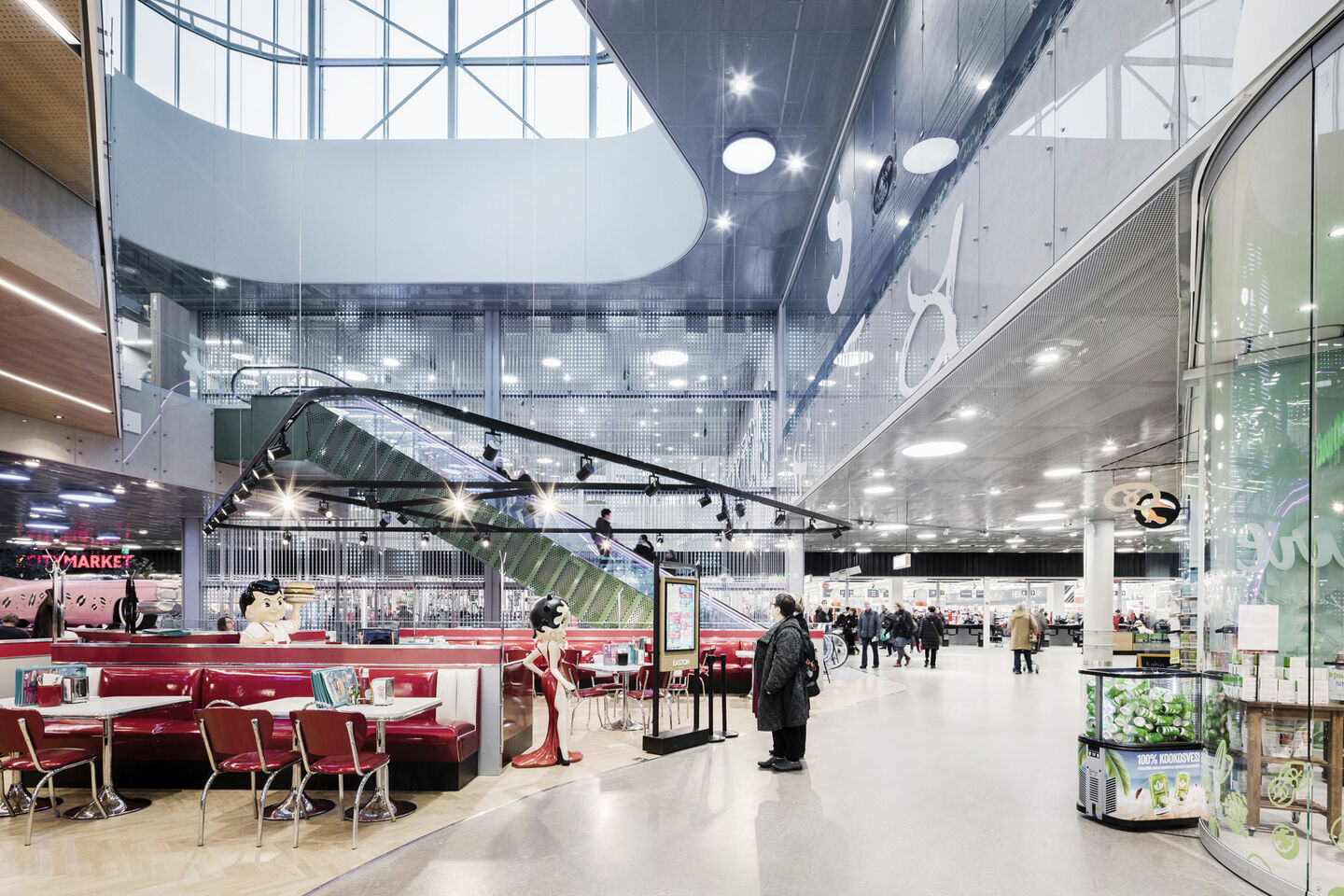 Street level shop fronts bring life to the pedestrian level and join the existing community with the new shops, everyday amenities, social lounges and the food hall.
Lahdelma & Mahlamäki Architects and its partners often work with BIM software heavily integrated into the project. Easton was no exception and, even before opening, the project won the TEKLA BIM Award 2017. This made the second occasion that the practice has won the award; the Derby Business Park won it in 2012.
Projektin yksityiskohdat
Sijainti:

Helsinki, Finland

Vuosi:

2017

Kokonaispinta-ala:

66,000 m²

Asiakas:

Kesko

Suunnitelma:

Commercial centre and parking