The new building for the City's urban environment departments – the Urban Environment House – will be located in the Kalasatama area of Helsinki, bringing the various divisions together under one roof. The area itself is undergoing complete reconstruction and the Lahdelma & Mahlamäki design will sit at the heart of the new metropolitan area.
1500 employees in 41,000 m² of new, optimised offices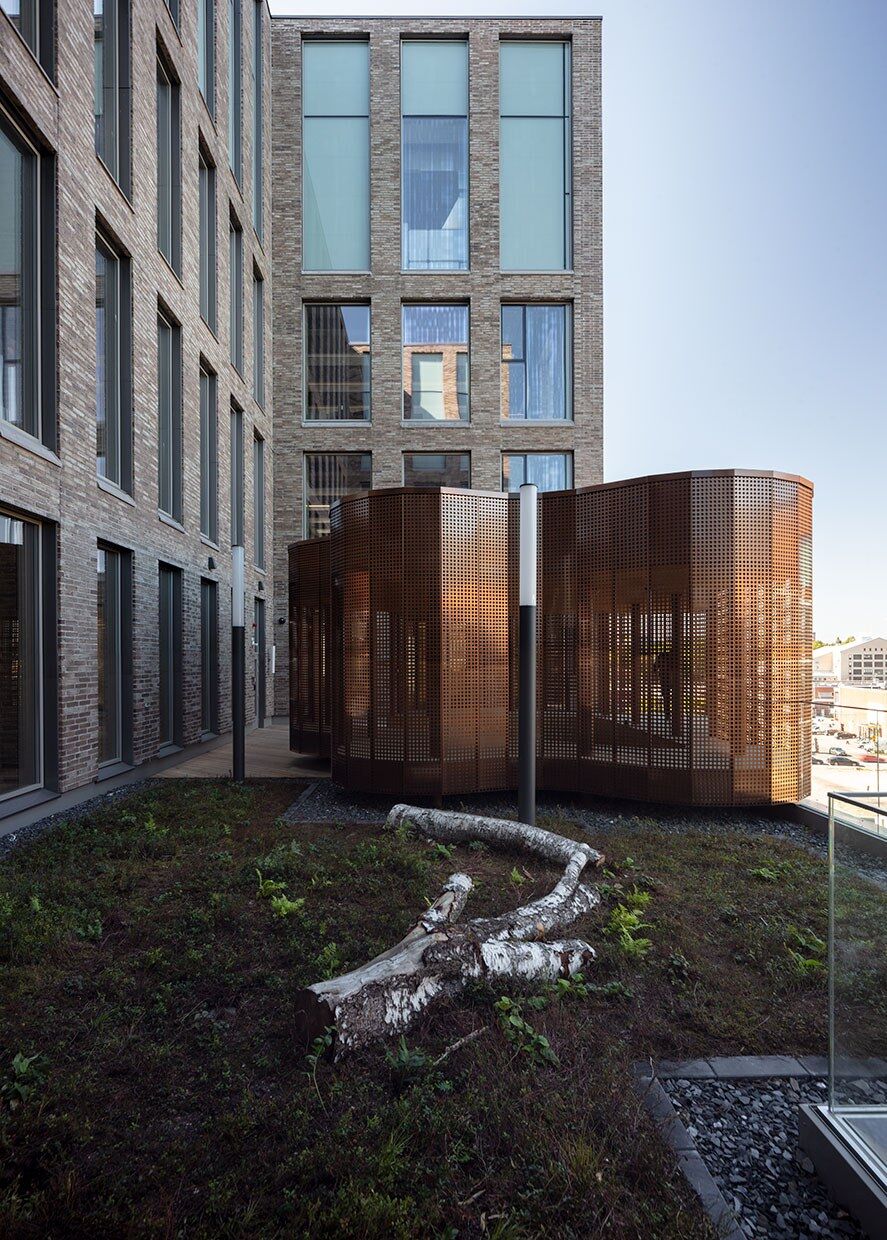 The ground floor of the new office hub will be largely open to the public, providing customer service facilities, exhibition spaces and a public restaurant. Along the façade of the building openings follow a strict grid but, where more public or social areas present themselves, the grid is broken by massive arches.
By opening the building to the public the chance is given for them to feel more involved in the development of their city. To a certain extent, it breaks down barriers between the institution and the citizen.
By basing work activities around open communal spaces, between departments, we're pushing towards a more open system of city management where communicating across departments is a natural process."
Projektin yksityiskohdat
Sijainti:

Helsinki, Finland

Vuosi:

2020

Kokonaispinta-ala:

40,900 m²

Asiakas:

City of Helsinki

Suunnitelma:

Offices and public service facilities