The Finnish education system is repeatedly highlighted as being world-leading and Kastelli School and Community Centre has frequently been the face for this reputation. Kastelli's success, in part, is based on the idea that integration and shared learning are key to a fruitful education. Spaces throughout the centre allow children of all age ranges to congregate in open corridors or free-form lounge spaces – both for working and socialising.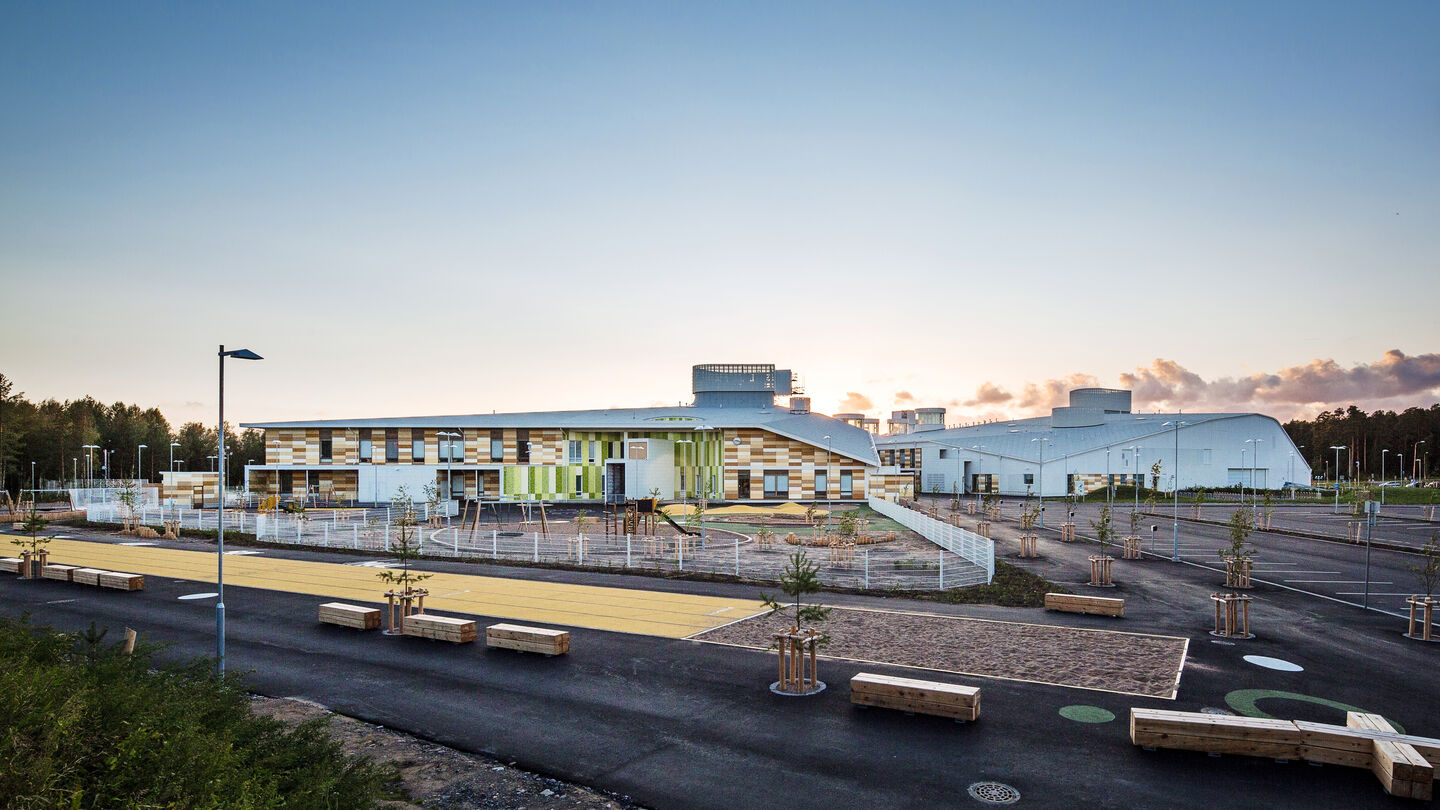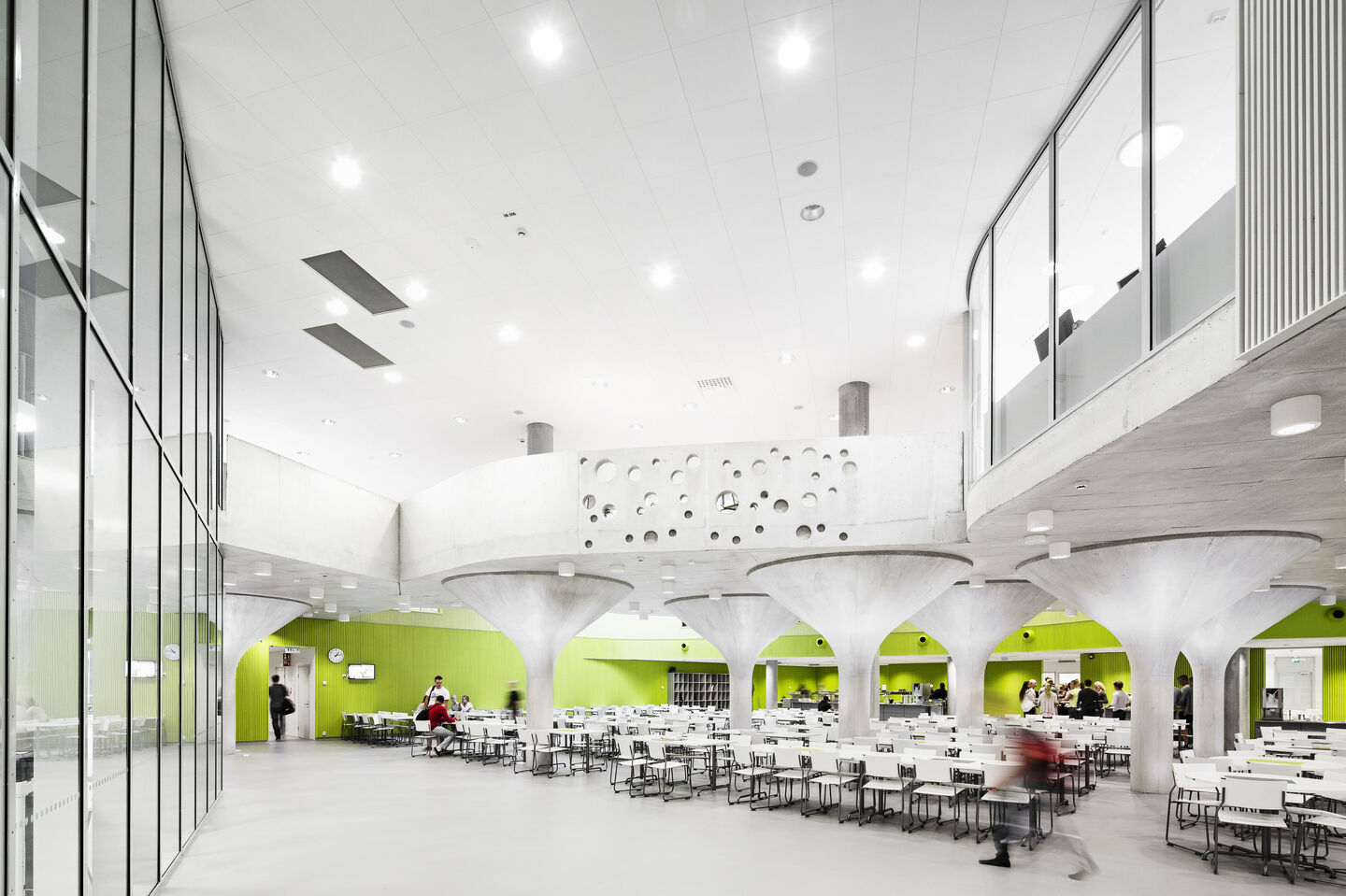 Kastelli is both a school and a community centre, fitting all the programme of several huge public buildings into a modest-sized village.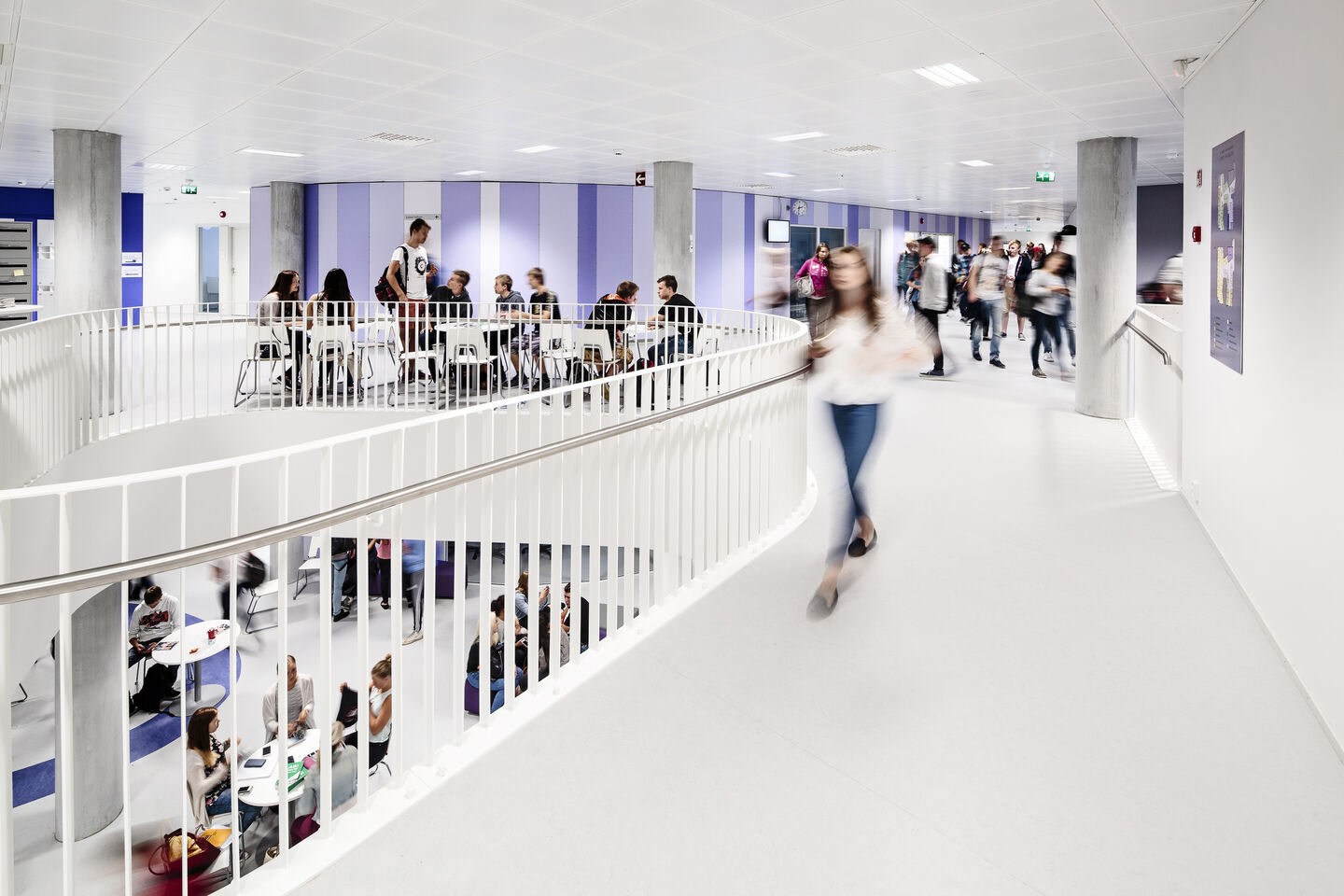 Kastelli puts its emphasis on teaching the younger generation's life and social skills through constructing a physical and social landscape to help integration across subjects and age groups. Traditional classrooms are situated around open corridors in which small pockets provide areas for cross-curricular learning.
Playful use of colours and shapes play an important role in giving an identity to each of the children's spaces.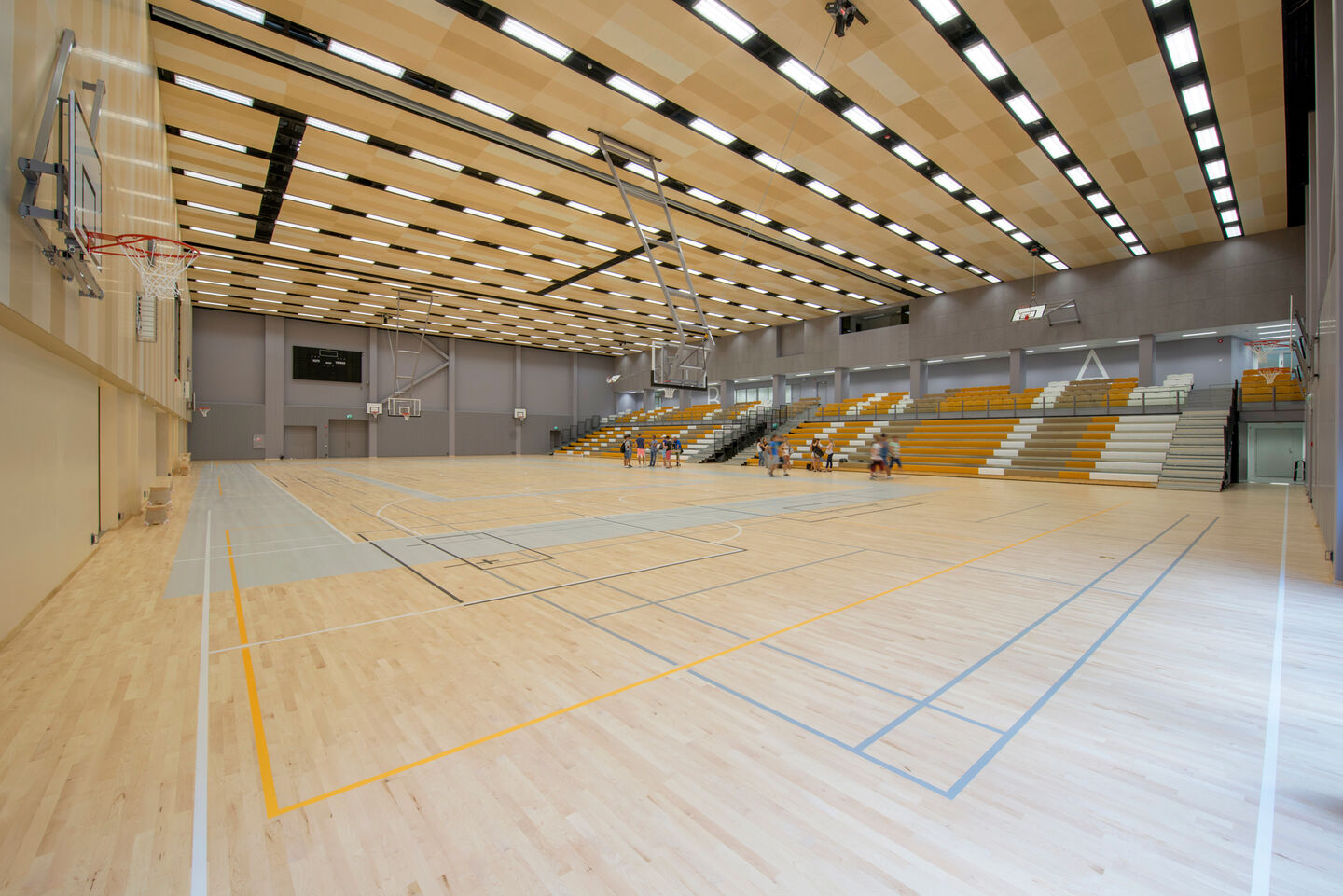 The building not only caters for the school, but also for the local and national communities. The project includes a comprehensive school, an upper secondary school and a library. Also within the building are educational facilities for adults and a youth centre. Sports halls cater for various athletic clubs and teams. The largest sports hall has 800 seats and among other things hosts matches for the national volleyball league.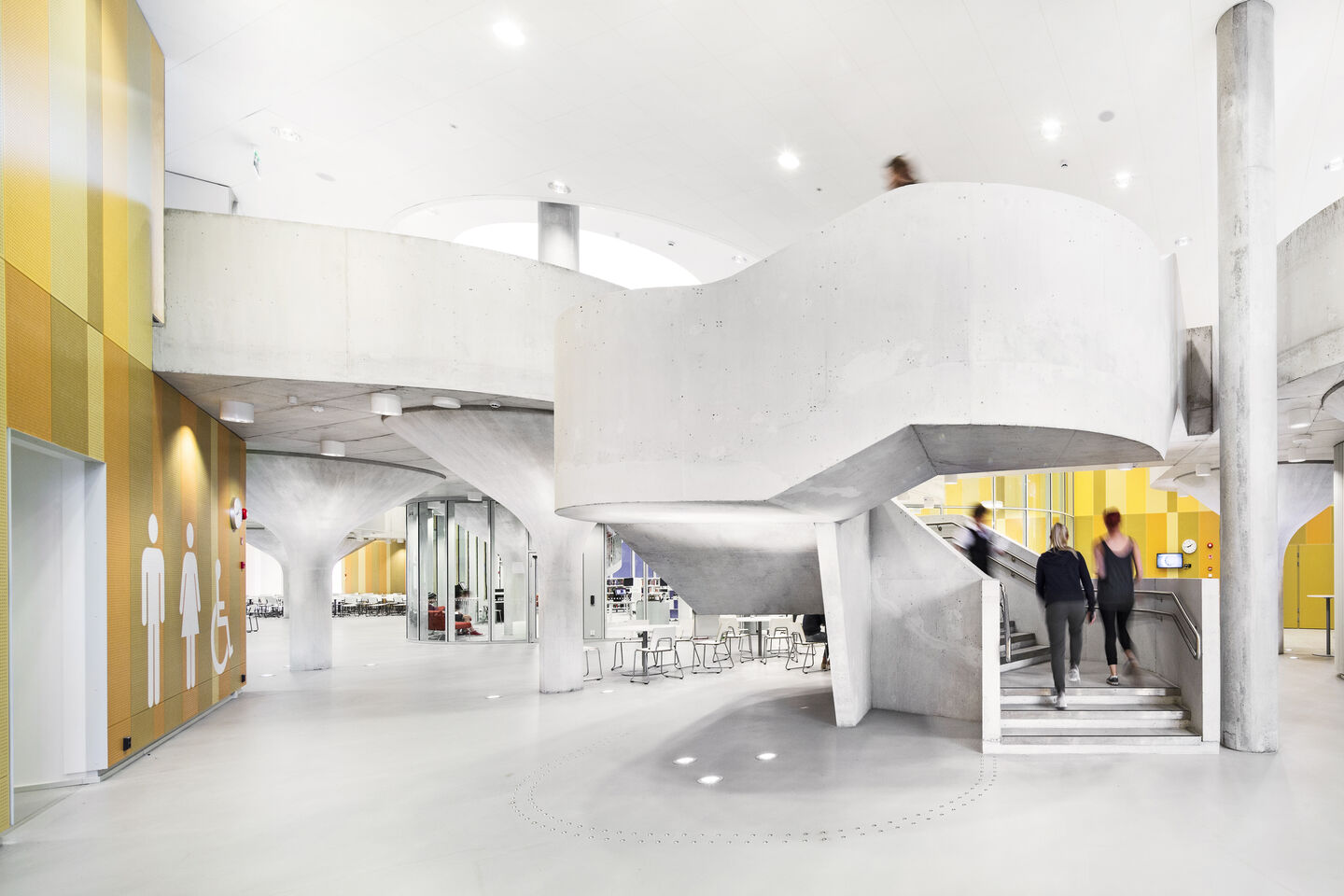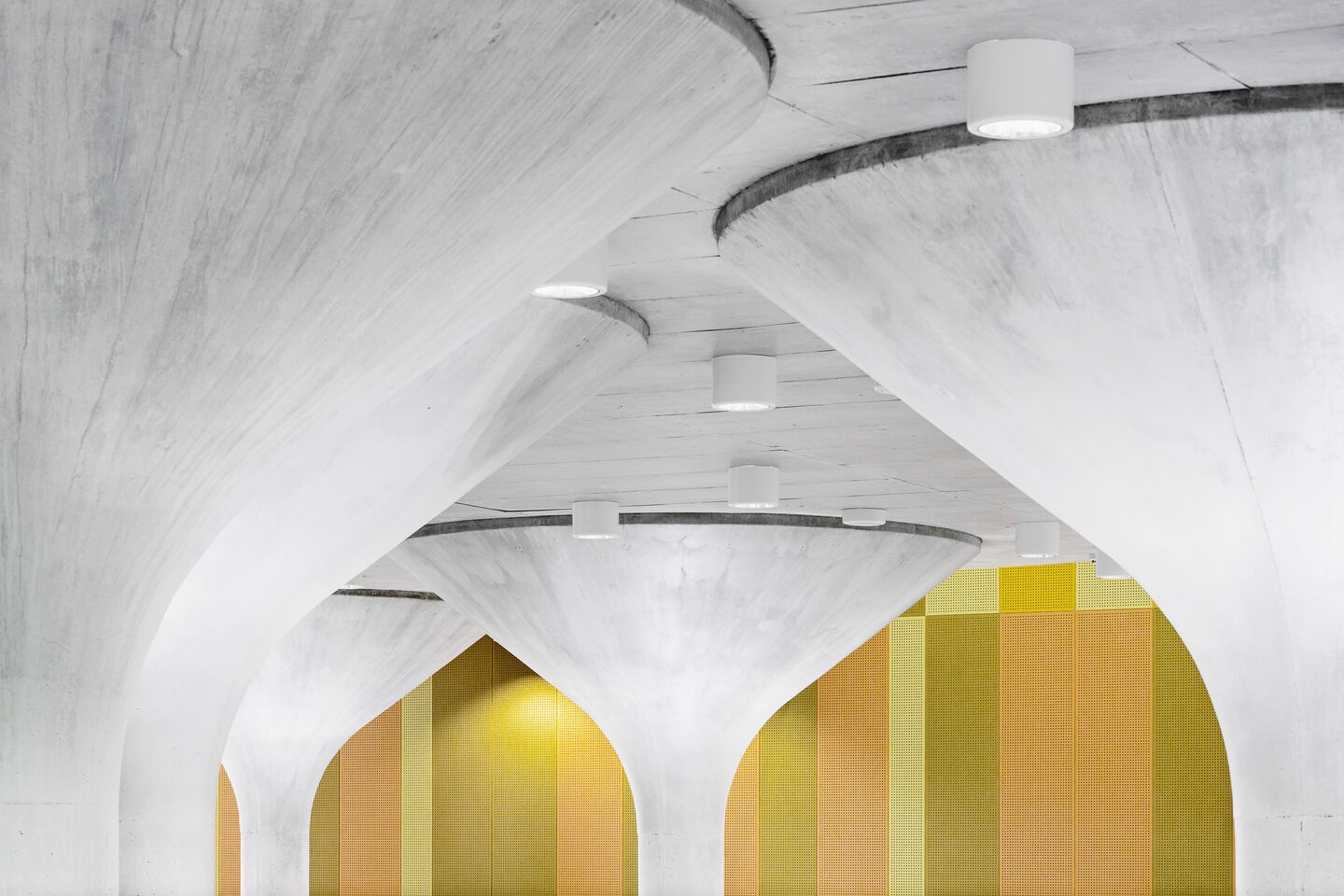 Projektin yksityiskohdat
Sijainti:

Oulu, Finland

Vuosi:

2014

Kokonaispinta-ala:

24,600 m²

Suunnitelma:

Comprehensive school, upper secondary school, adult education facilities, youth centre and sports halls