Jyväskylä lower-level comprehensive school is situated in the prestigious university milieu created by Alvar Aalto, on Jyväskylä's Seminaarinmäki hill. Its outer form is characterised by the strong bipartite division. The street-side wing forms an integral part of campus' western silhouette, whereas the glass facades facing the interior of the campus are characterised by reflections of the parkland site and earlier architecture.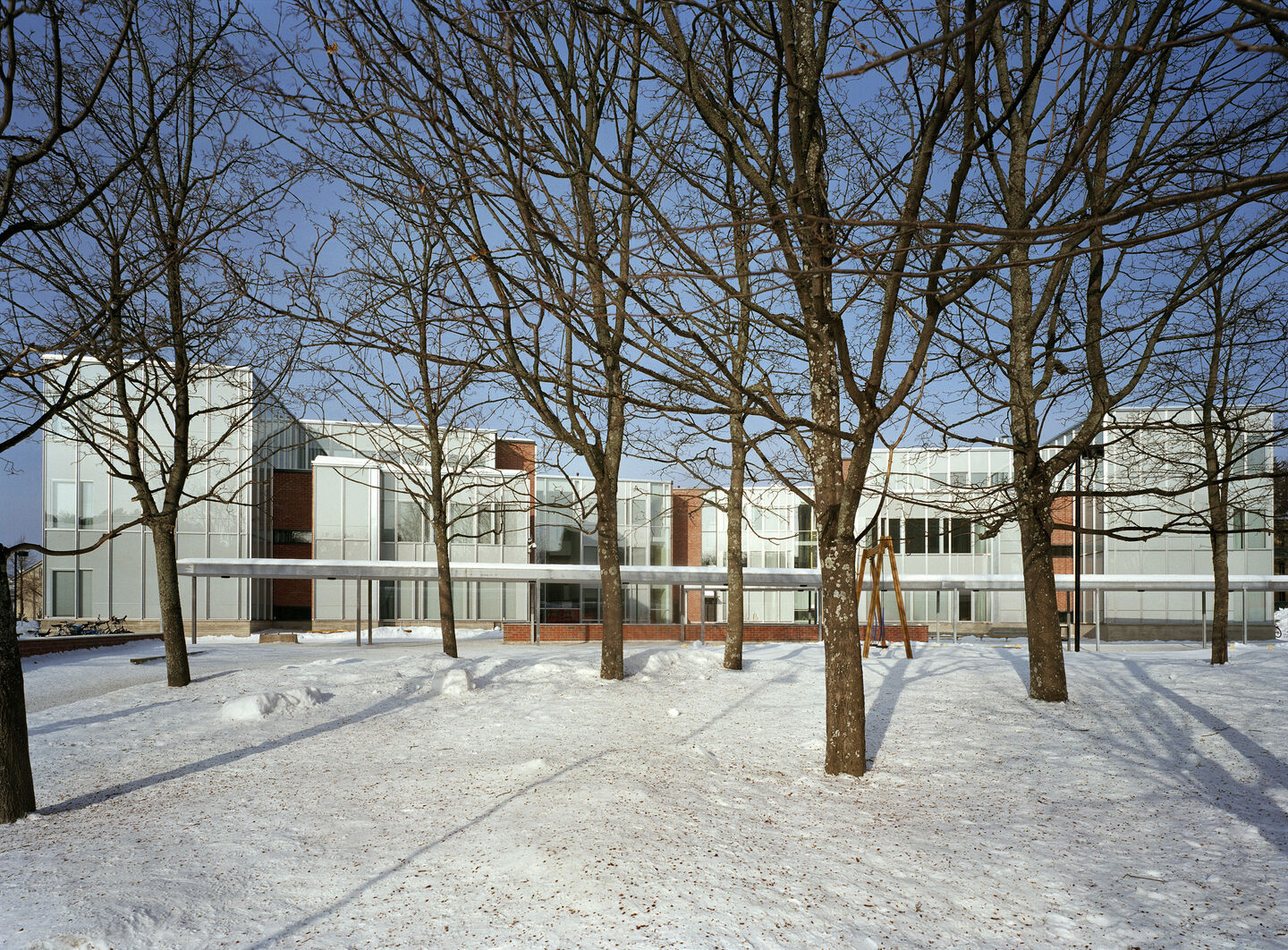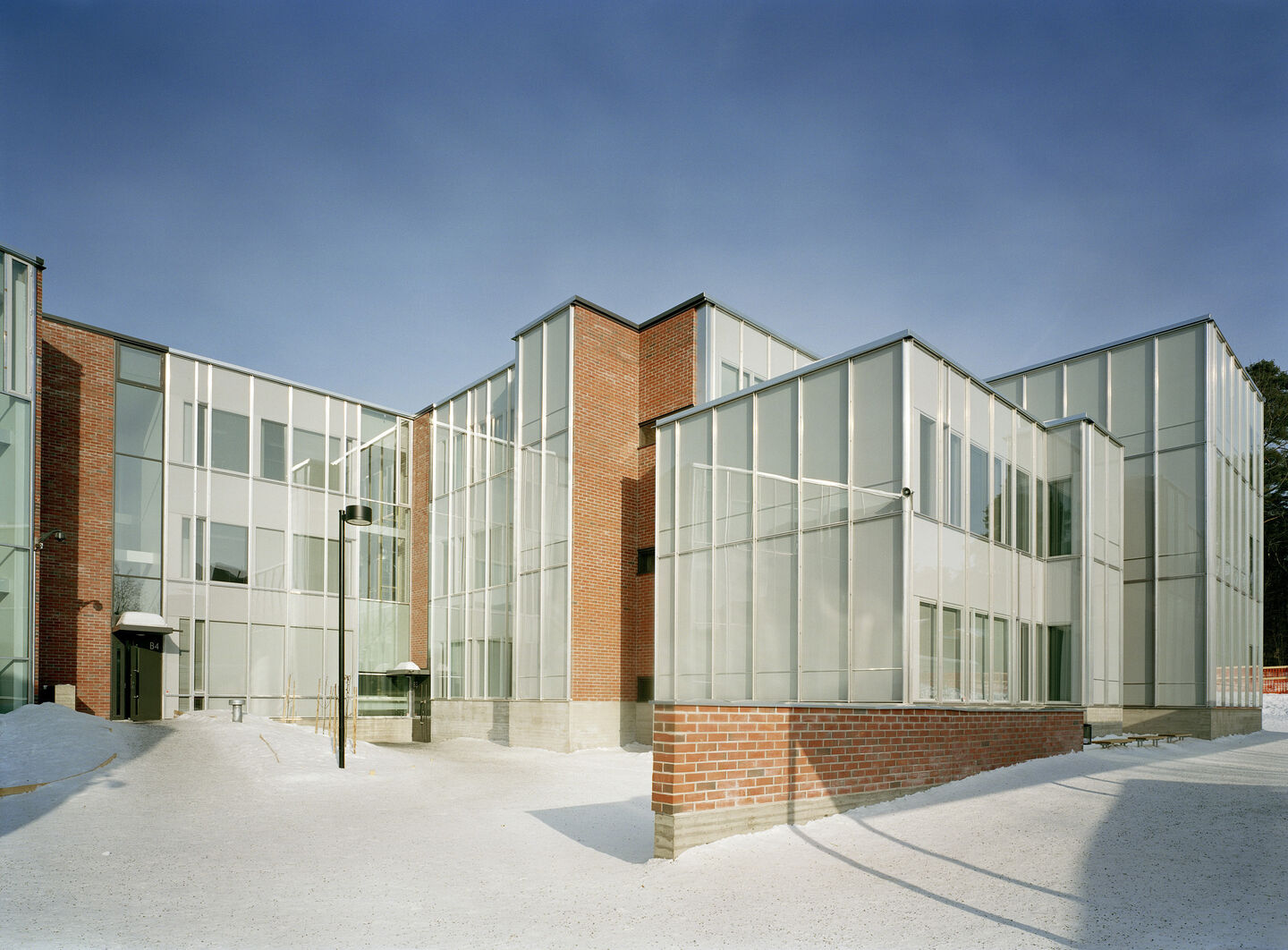 The interiors follow modern principles of junior school design - varied spatial orientations and hierarchies, views throughout spaces, and giving identity to spaces through colour and material.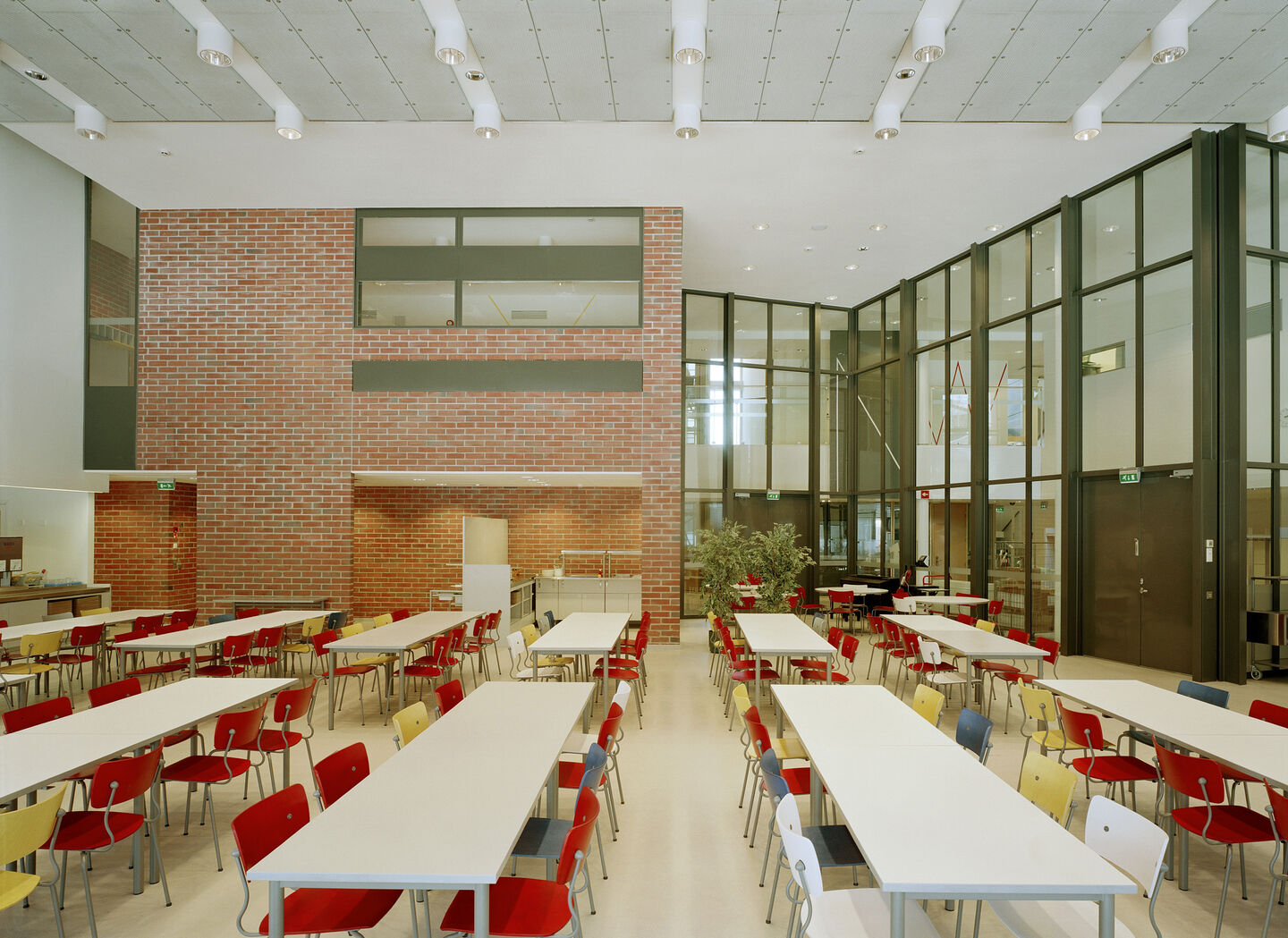 The school's interior spaces have been organised into units by function about the entrance hall, exhibition space and east-facing schoolyard. Common spaces, the canteen, multi-function space, library, subject specific classrooms and general teaching spaces at the centre and the two wings house the teaching groups' base classrooms arranged in clusters of three.
The interiors represent an interpretation of one the modern views of lower-level comprehensive education. Varying orientation of spaces, the vistas from one space to the next, materials and the hierarchical organisation of spatial entities, result in spatially interesting, vibrant and understandable volumes.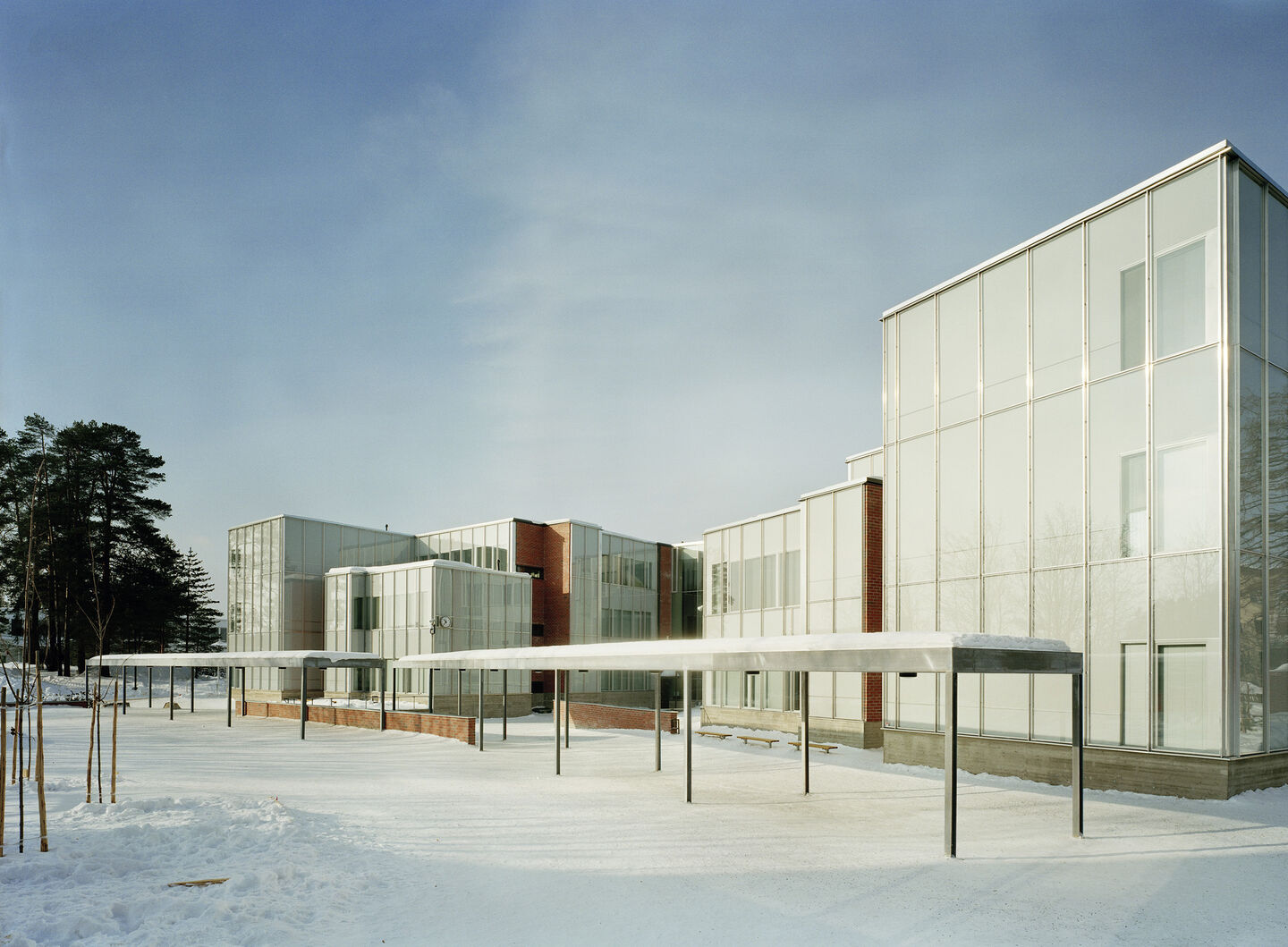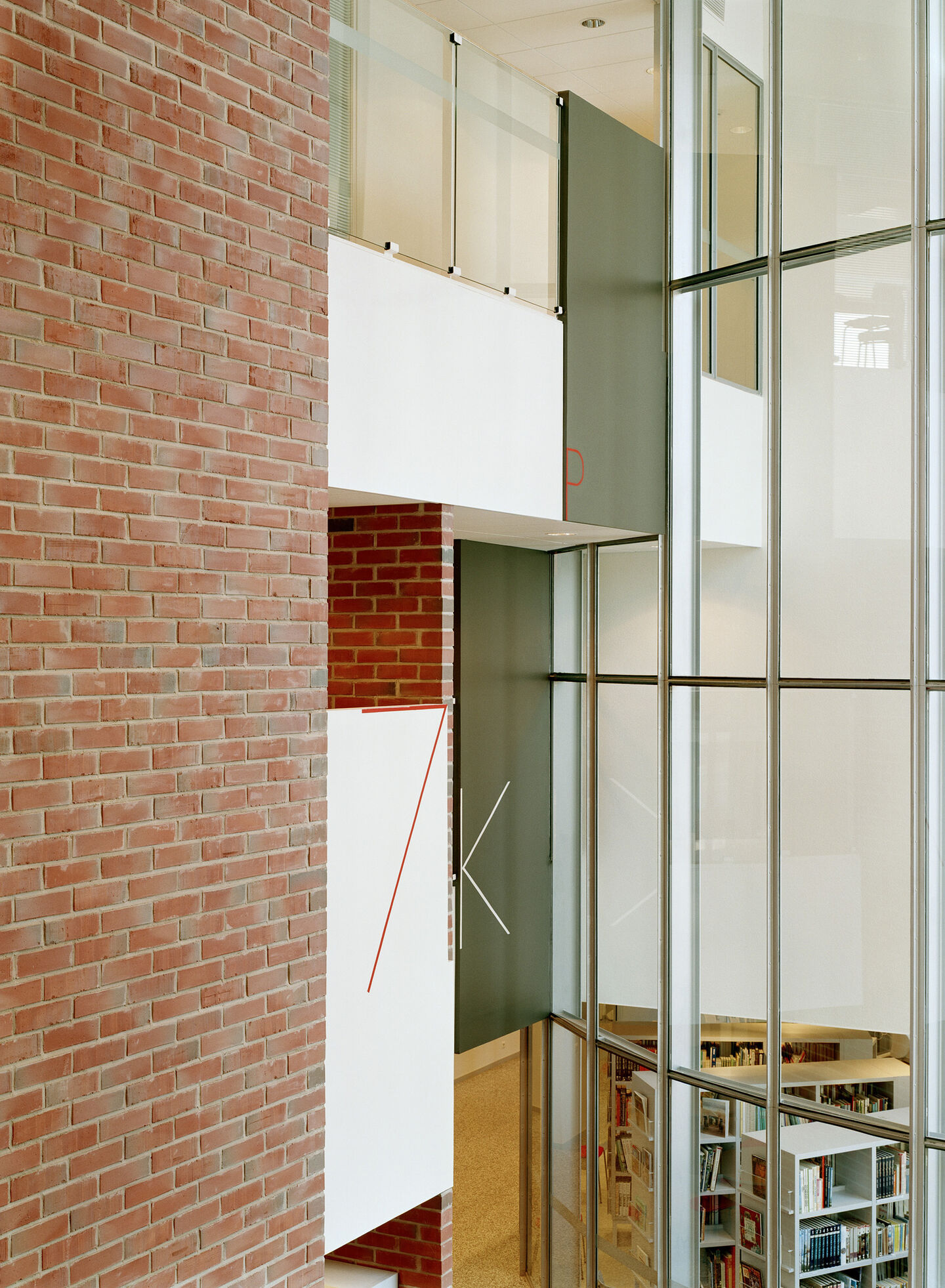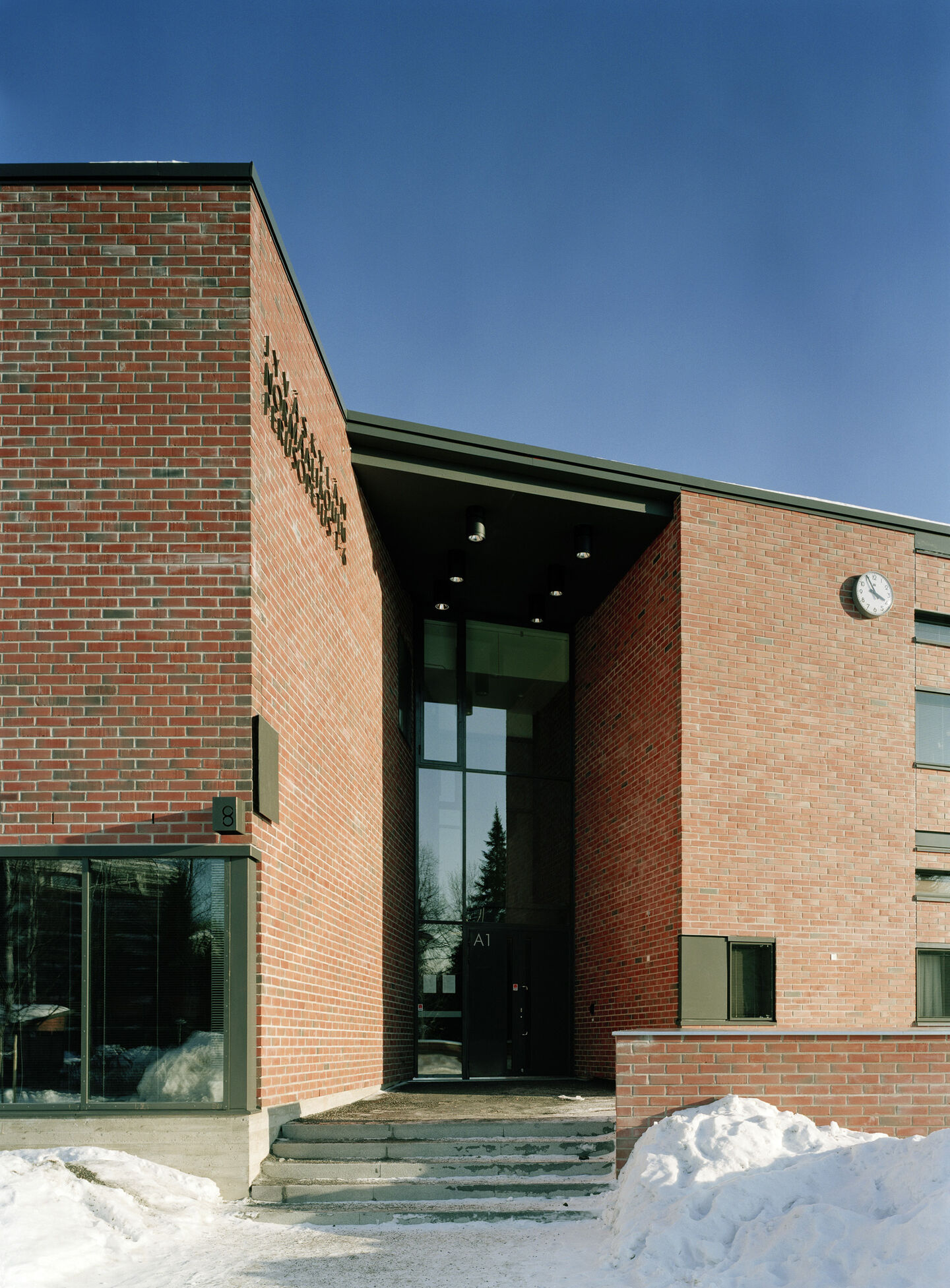 Projektin yksityiskohdat
Sijainti:

Jyväskylä, Finland

Vuosi:

2002

Kokonaispinta-ala:

6100m2

Suunnitelma:

Primary school