Vellamo, the Maritime Centre in Kotka, stands in the post industrial port as a monument to, and a reminder of, the city's long maritime history. Within the centre are two museums, the Maritime Museum of Finland and the Museum of Kymenlaakso – the Finnish region to which Kotka belongs. The building also houses a museum shop, restaurant, the local library, teaching rooms as well as a 250 seat auditorium.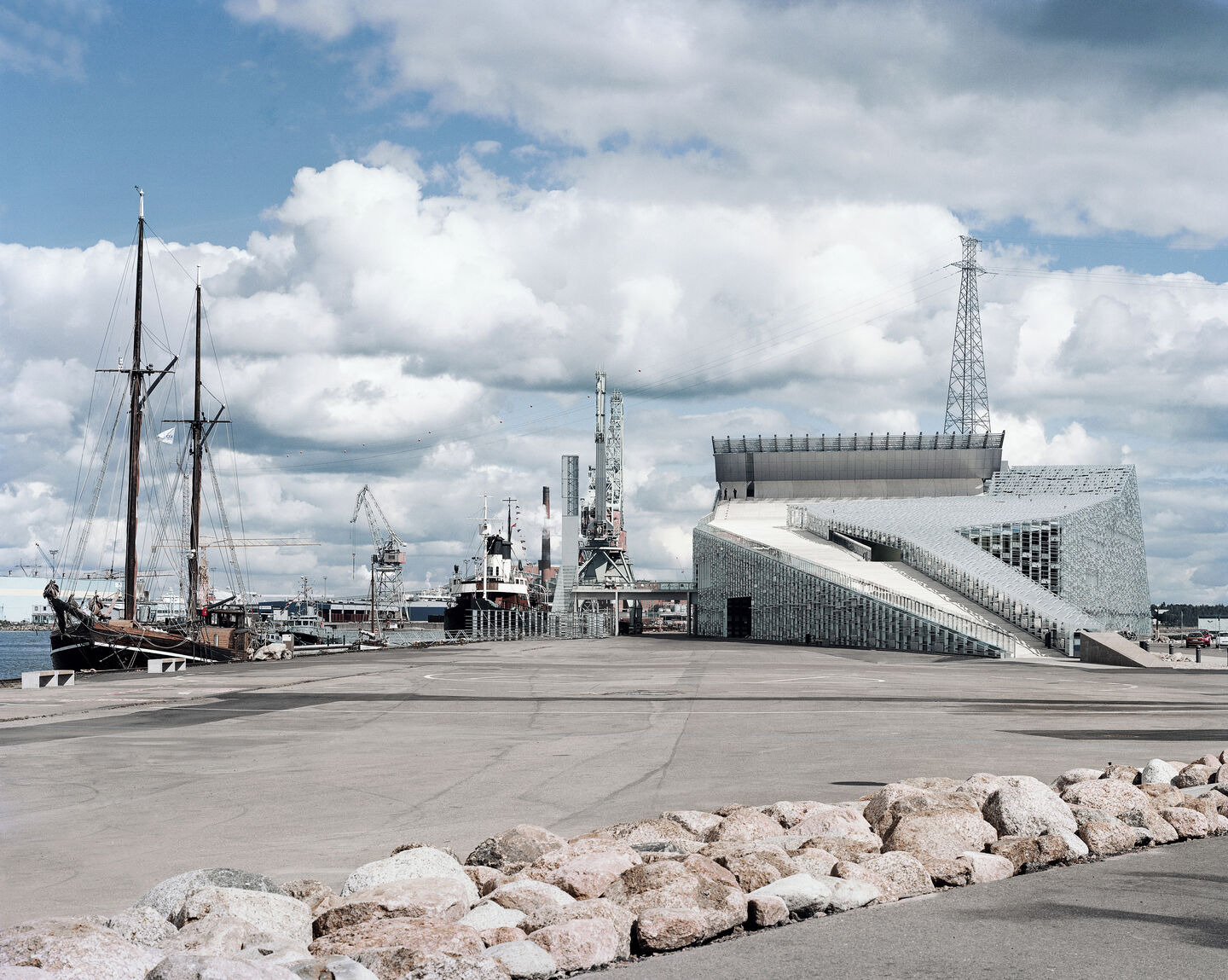 The building rises up out of the ground, its roof a path, bringing visitors higher up the structure ending in massive concrete and steel wave.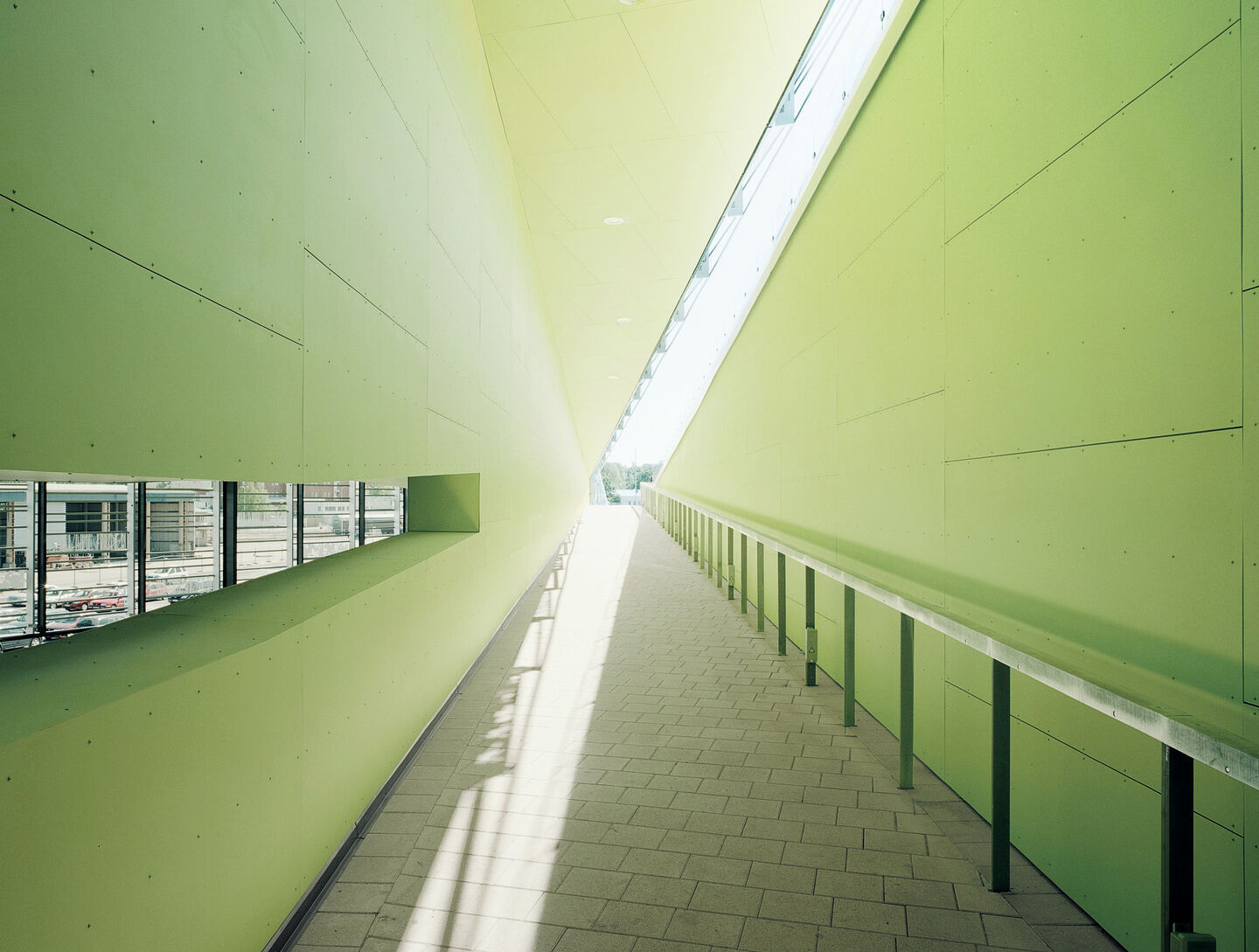 In 2008, Lahdelma & Mahlamäki Architects completed Vellamo, named after the Finnish mythological goddess of water, lakes and the seas. The massive structure brings back the sense of oceanic monumentality, which once the huge ships would have sailed in with them. The industrial scale of the harbour, and the sheer power that carried with it, is returned; and still with the original ship cranes standing guard.
The façade, a three-dimensional mix of fritted glass and steel panels, resembles the shimmering surface of the sea.
Inside, visitors are greeted by warm oak lining the floors and walls – a welcome retreat from what can be a harsh Finnish coastal climate. And yet, the material palette combined with the smooth curvature of many of the surfaces still evoke ideas of maritime construction, boats, Finnish craft and the history of the site. Lahdelma & Mahlamäki's attention to detail inside returns the building back to a human scale and allows the visitors to approach the exhibits in a much more personal way than with the industrial scale of its surroundings outside.
Projektin yksityiskohdat
Sijainti:

Kotka, Finland

Vuosi:

2008

Kokonaispinta-ala:

15,000 m²

Asiakas:

City of Kotka

Suunnitelma:

Maritime Museum of Finland, Museum of Kymenlaakso, shop, restaurant, library, teaching rooms and a 250 seat auditorium