Notski, Heinola Upper-Secondary School
Notski belongs to all age-groups and sections of the population. The building bases its spatial arrangement on balancing these two sets of users. Ground floor functions such as the auditorium, main space and sports hall were all designed to accommodate both students and members of the public and aim to be visually and physically open to the public. The building works around the clock, open for classes during school hours, but also functioning during evenings and weekends for civic activities.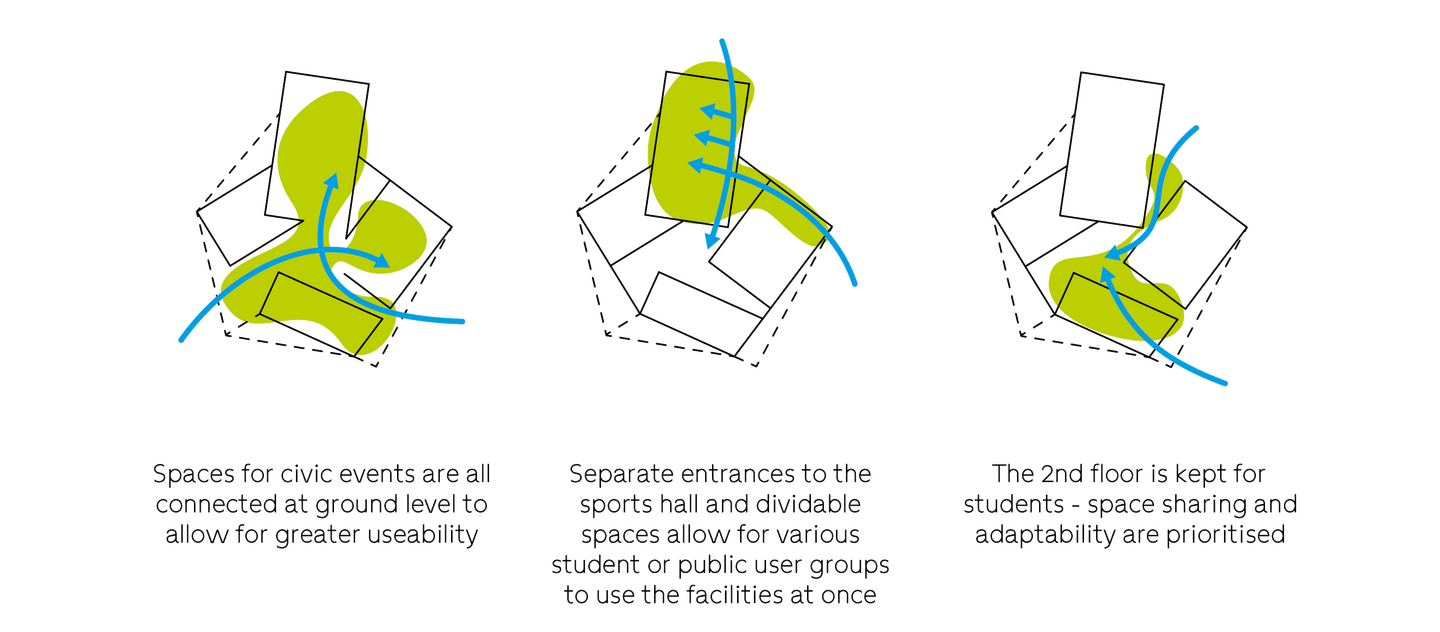 As well as a school, Notski is a social hub for the community – becoming a home for civic activities, youth culture and community sports.
Flexible learning and activity spaces pivot outwards from a core social space that links all the programmes together. The classrooms themselves, designed with pedagogic experts, are optimised to cater for the different learning situations that the students would find themselves in throughout their school career.
Adjustable walls allow classrooms to be opened up to each other, to combine classes or give space for a wider range of learning methods and activities.
Projektin yksityiskohdat
Sijainti:

Heinola, Finland

Vuosi:

Ongoing

Kokonaispinta-ala:

5200 m²

Suunnitelma:

Upper-secondary school, sports facilities, auditorium and exterior landscape